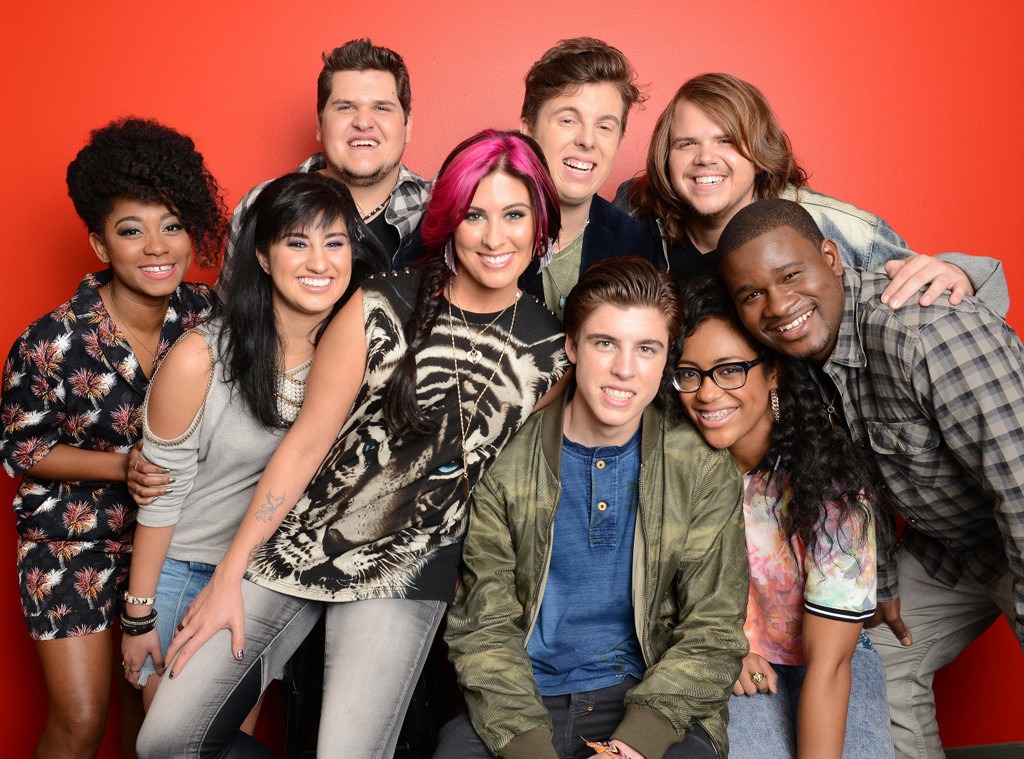 Michael Becker / FOX
The top eight are looking great!
After Jennifer Lopez's f-bomb slip on Wednesday night's broadcast, Ryan Seacrest kept spirits light in tonight's half-hour elimination show of American Idol.
Randy Jackson revealed his favorite performers from Wednesday night, stating that Randy Caleb, Malaya, and Jena are the "the cream is starting to rise to the top." Wow! The "mentor" then told the other six contestants, "Time to catch up if you want to win this." Duh, Randy. Duh.
Now let's cut straight to the chase—here are your bottom three singers of the week: Sam Wolf, Majesty Rose, and CJ Harris. Say goodbye too…
Majesty Rose!
Wow, we totally thought that CJ Harris was going to get the boot! However, Majesty, the not-so-stunned singer, let out a giant, "I knew it!" after her named was revealed. The new fire-fueled performer immediately asked for the mic so she could perform her "Save Me Song." Could this be the week the judges step in the change the results?
Rose sings Parrell's "Happy" and does she best to rock the crowd with her high energy rendition. After waiting for the judges' deliberation, Keith Urban announced that it was the hardest deliberation for them so far, but by "a narrow, narrow margin," they will not be using that save.