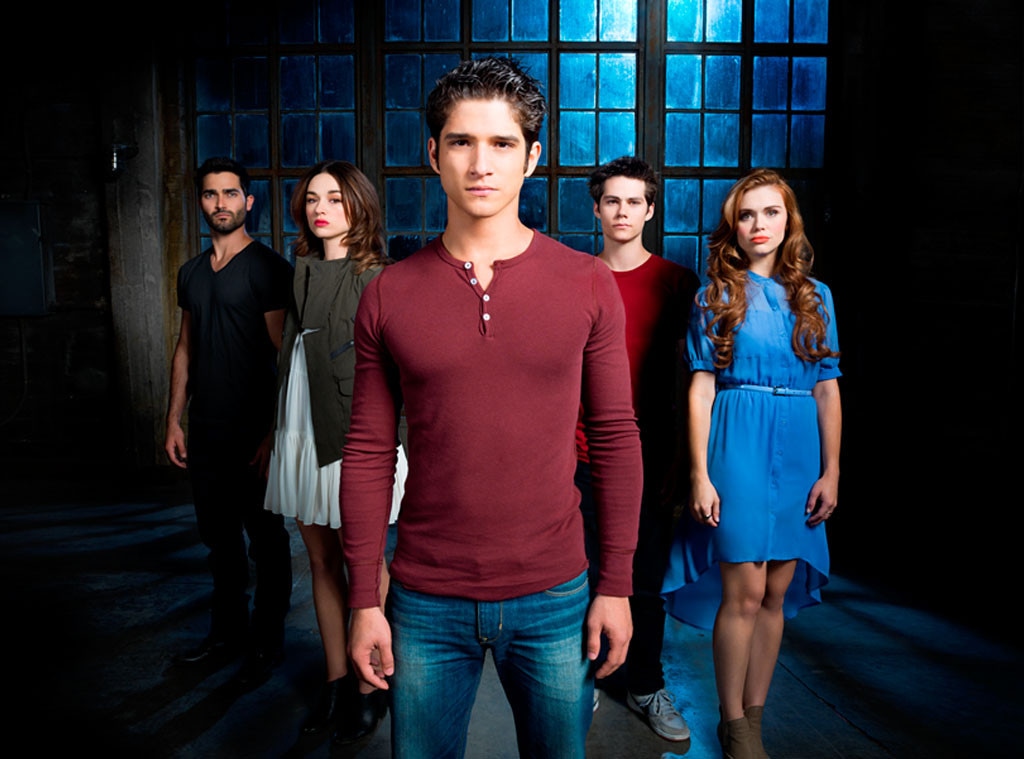 MTV
'Tis the season of the ladies.
Though Teen Wolf said goodbye to Allison, its female lead, after star Crystal Reed asked to be written off the show, the MTV hit will return for its fourth season on June 23 heavy on the girl power. 
When we caught up with executive producer Jeff Davis after the epic season three finale, he was quick to praise the show's two new female additions, Kira (Arden Cho) and Malia (Shelley Hennig) and teased what we can expect from them next season.
Though Hennig is signed onto to be a series regular in season four, Davis and the writers weren't sure if she would even be returning at all.
"We didn't know if Malia was going to be a part of season four up until a few months ago. That was very much up in the air," Davis reveals. "We were hopeful that Shelley wanted to do it and we sowed the seeds for the possibility of her coming back, but it was unexpected and a very unexpected and nice surprise. We're very happy she's doing the show."
And Davis continues the gushfest when talking about Arden Cho, who quickly became a fan favorite after joining the show midway through season three. 
"Kira, Arden, is just amazing. She's back full-time on the show, as well," he says. "I think Arden did a stunning job and stepped in to the role beautifully and we have so much more planned for her, for her and Scott as well, and her becoming part of his pack." 
And romance will also be on the agenda for Kira and Scott (Tyler Posey), albeit a slow one due to his first love Allison's tragic passing. 
"One of the things we're really excited about is the writer's room is in love with Scott and Kira. We really like that romance, so at the beginning of it, it's going to be a little bit of a 'are they together, are they not together?' Kira doesn't know what to do, she doesn't know how much space to give him. Scott doesn't know what to do either, because he wants to be a gentleman, and respect the girl he loved who is now dead, but he's also a teenager and he's falling in love," he explains. "Those are going to be struggles and they are going to have slowly find their way to romance again. We like the idea of a slow burn for them, where as for other romances on the show may be all physical at first, but the difficult thing for them is actually being with each other and not being physical. Those are interesting relationships."
Of course, he's speaking of Stiles and Malia, who, ahem, wasted no time and got right to down to business in season three.  
But judging from the way the show handled the Scott-Allison-Isaac-Kira non-love-square situation, you can rest easy knowing Stiles probably won't be at the center of a love triangle in season four. 
"Well, I'm not a huge fan of love triangles myself," Davis explains, "But you'll definitely see some growing feelings between Malia and Stiles."
In fact, you can expect to see Malia and Lydia (Holland Roden), Stiles' longtime crush, team up in season four, not engage in cat fights over boys. 
"One of the things that I really like in season four is the friendship developing between Kira, Malia and Lydia," Davis says. "We have this trio of girls who are becoming a very powerful part of the show, which is just awesome." 
As for Derek (Tyler Hoechlin), he-who-often-hooks-up-with-a-woman-who-turns-out-to-be-evil? "I can some tease some major events with Derek," David coyly spills, but confirms the recently-resurrected Kate (Jill Wagner) will not be a love interest for Mr. Hale. 
Teen Wolf returns for its fourth season on June 23 on MTV.