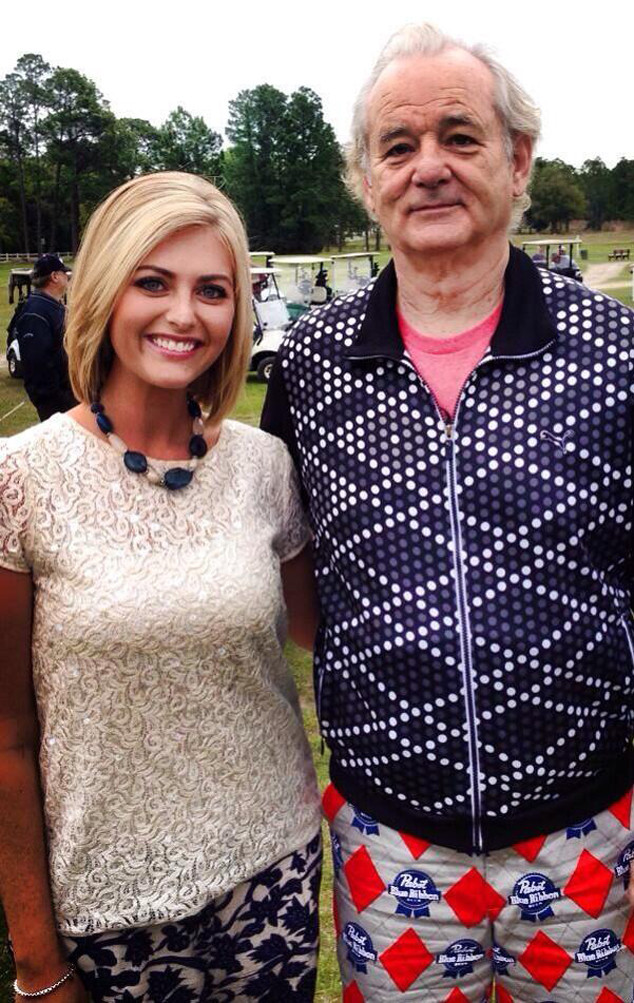 Twitter
The spirit of Rodney Dangerfield in Caddyshack lives on.
Bill Murray, a regular on the celebrity pro-am golf circuit, spiced up his usual tournament attire today in the form of some of the loudest pants we've ever seen.
And we've seen a lot of loud pants.
These particular ones were emblazoned with an all-over pattern of blue and white Pabst Blue Ribbon logo and red diamonds, making for a killer photo op for anyone lucky enough to steal a moment of his time at the Murray Brothers Caddyshack Charity Golf Tournament in Jacksonville, Fla.