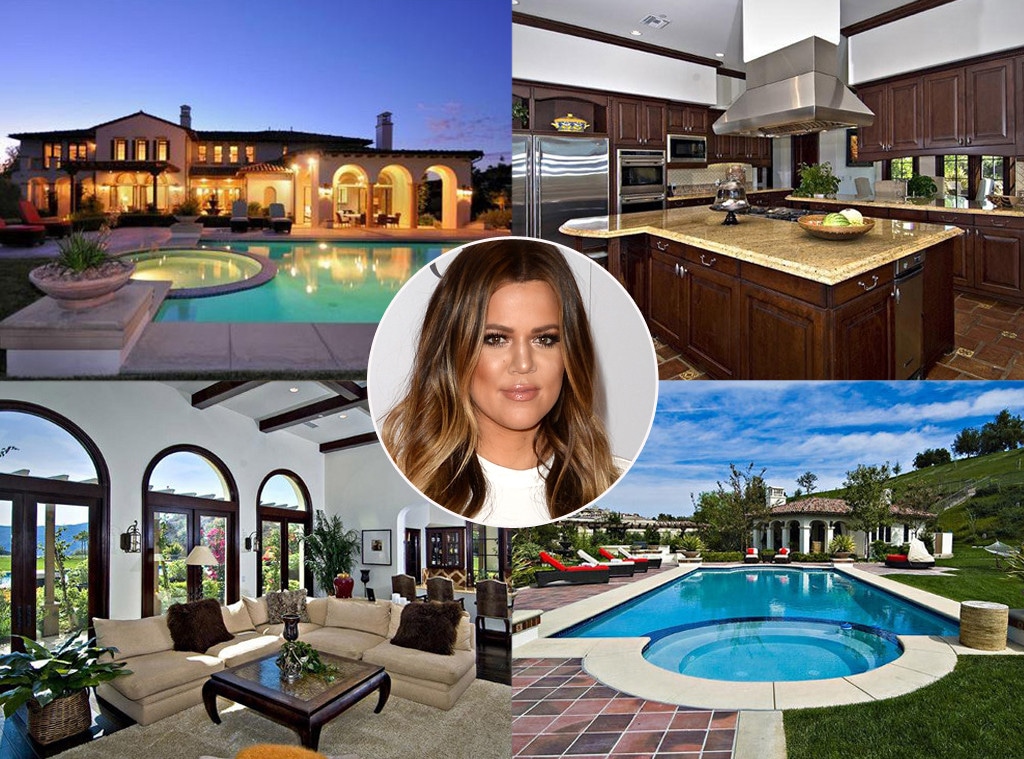 Trulia.com; Jason Merritt/Getty Images
Khloé Kardashian has her new home!
The 29-year-old Keeping Up With the Kardashians star has officially purchased Justin Bieber's Calabasas-area house.
The sale of the home was recorded with the Los Angeles County registrars' office today, E! News confirms. The sale comes after Bieber was forced to pay a lien of over $29,201.82. The lien was filed by KMD Electric Inc., who claimed the troubled pop star owed them for "labor, services, equipment, and or materials."
In addition to the paid lien, Bieber's skate ramp was also removed form the property.
Khloé is not expected to move in for another month while famed interior designer Martyn Lawrence Bullard works his magic decorating the home.
E! News reported last week that Bullard will be making a lot of major changes to Khloe's new six-bedroom, seven-bathroom 9,214 square foot mansion. "Khloé is planning renovations and is excited about moving in as soon as she can," a source told us of the estate, which was the location of Bieber's infamous egg-gate incident.
Now with the sale complete, Khloé has one less thing to worry about while she jets off with her famous family for a little vacation.
—Reporting by Claudia Rosenbaum