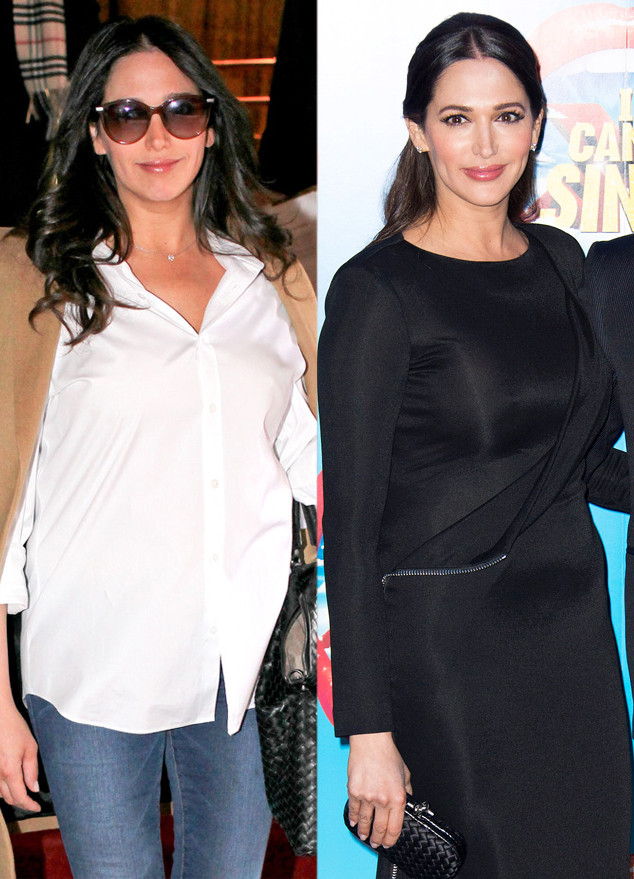 Mauceri/MacFarlane/INFphoto.com; Ian Gavan/Getty Images
One look at Lauren Silverman on the red carpet, and it's hard to believe that she had a baby last month!
Lauren stepped out on the red carpet with husband Simon Cowell for the opening night of I Can't Sing at the London Palladium. It's her first red carpet appearance since the birth of her second son Eric on February 14, and we must say—she's looking very fit.
Lauren gained around 40 pounds during her pregnancy, the same she did during her first pregnancy with son Adam. A source tells E! News that she just recently started hitting the gym the past several days…and clearly it's paying off.