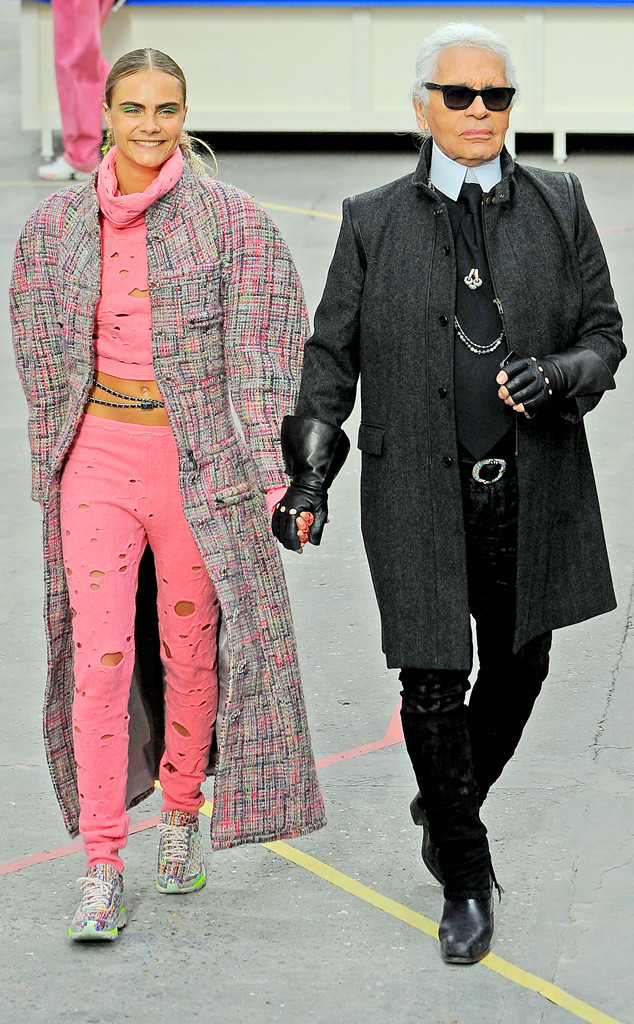 Francois Durand/Getty Images
Karl Lagerfeld is no stranger to making outspoken statements! In the Chanel designer's latest outrageous interview, he sounds off on his favorite runway model: Cara Delevingne.
"She is not a standout beauty," Lagerfeld, 80, told The Gaurdian. "Was it Bacon who said, 'There is not beauty without some strangeness in the proportions'?"
We're sure Lagerfeld meant that in the best way.
Earlier this month, Lagerfeld and Delevingne walked at Chanel Paris Fashion Week together hand in hand. The fashion besties closed his 2014-2015 fall-winter show with a star-studded catwalk strut side by side.