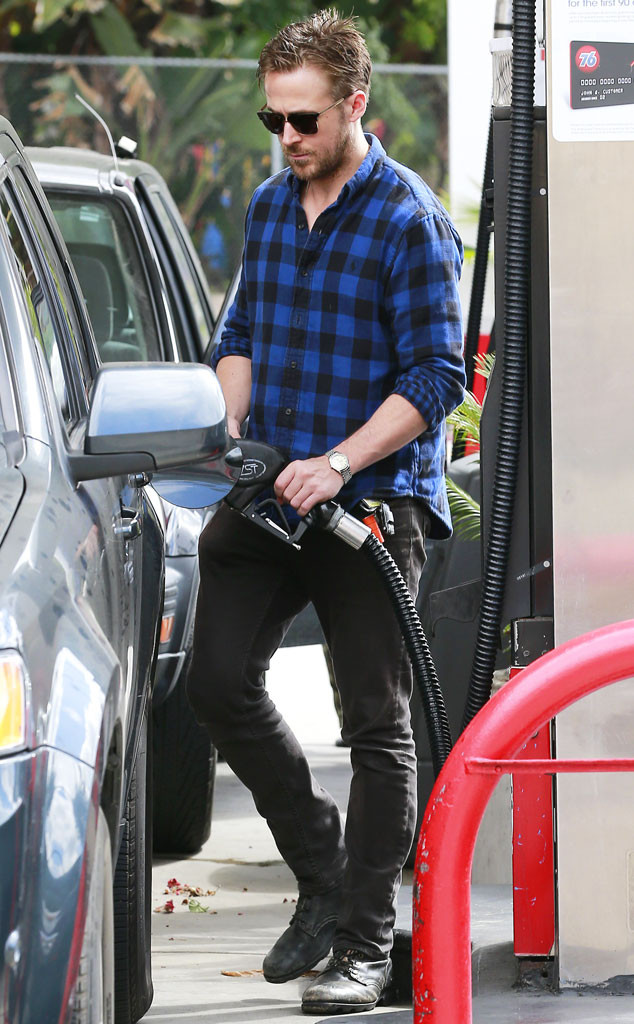 Juan Sharma/Bruja, © PacificCoastNews
Consider this a fire hazard!
Ryan Gosling looked sizzling hot and sexy while pumping gas at the gas station in L.A. yesterday.
The hunky 33-year-old actor, who's been keeping a very low profile lately with few sightings around town, was spotted out and about on Wednesday dressed in black boots, black pants and a blue and black flannel shirt with sunglasses on. Gosling filled up the tank of his SUV before driving off.
Leave it to Ryan Gosling to make us swoon while running errands.