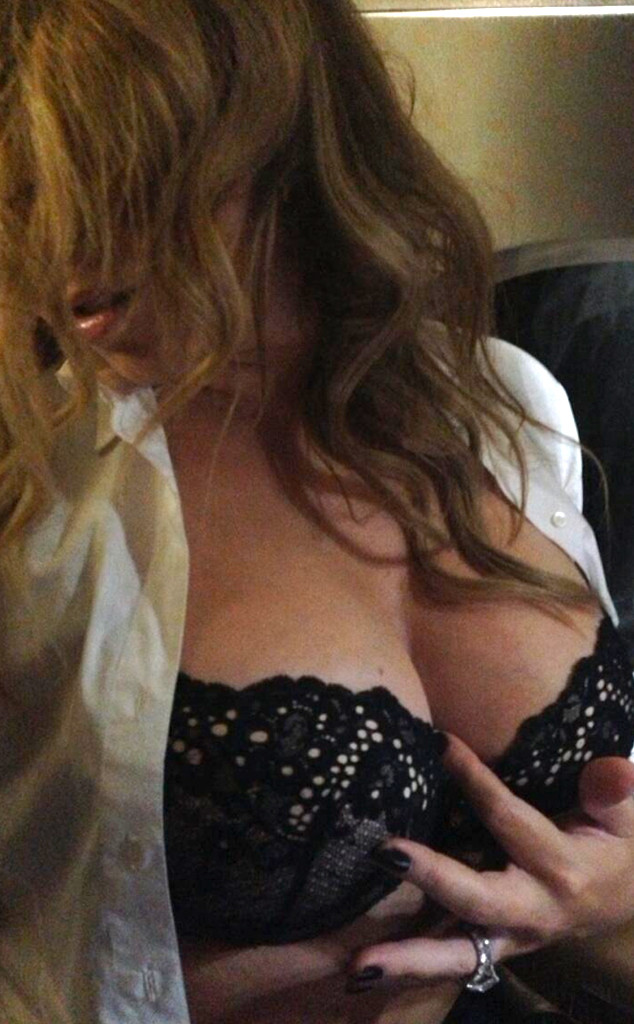 Twitter
Mariah Carey is no stranger to flaunting her amazing assets for the camera! So, naturally, there's no better way to ring in the diva's 44th birthday than with an array of her steamiest, cleavage-baring pics.
It's a sweet, sweet fantasy come true!
The singer proves that she is indeed better than ever as she struts her stuff in lingerie, bikinis, slinky low-cut dresses and even a Sweetheart candy bra. Yup, she's just tempting you to touch her body!
Hubby Nick Cannon went on Twitter earlier to show his sexy wife some love.