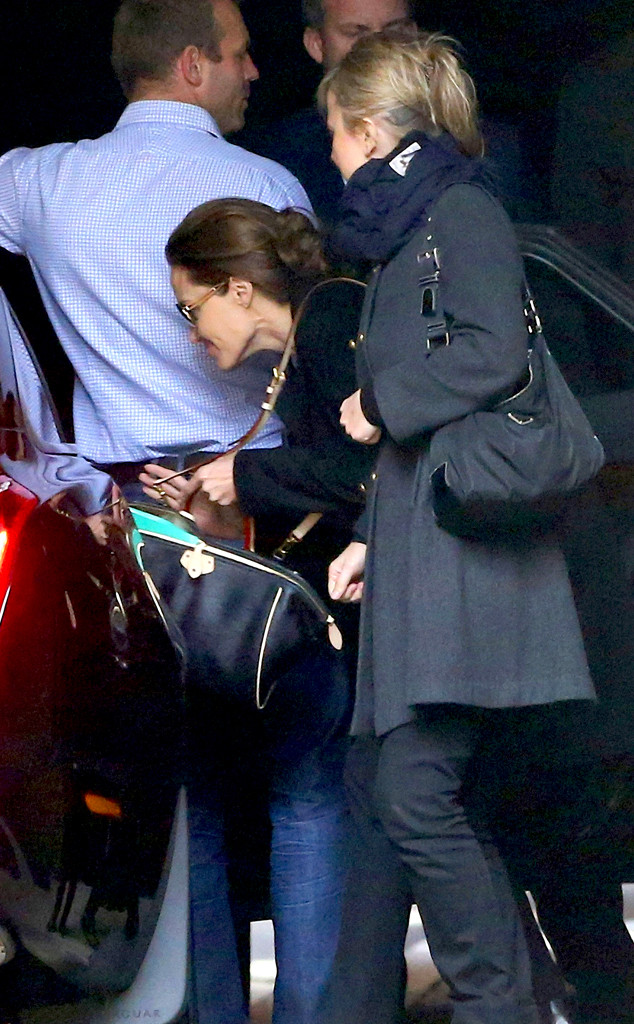 FameFlynetUK/FAMEFLYNET PICTURES
During her brief trip to London this week, you might say Angelina Jolie was treated like a queen.
A source exclusively tells E! News that when the Oscar winner made her way to breakfast on Thursday, she had a six-police motorbike envoy as she was taken in a car to Downing Street (10 Downing Street being the home of Prime Minister David Cameron, of course).
In fact, we were told it was a full-on affair, with traffic being stopped for Brad Pitt's significant other, much in the same way it would normally be done for, say, Her Majesty.
According to our source, Jolie loved every minute of it, adding that it was exciting and fun for her because she's never been given that kind of treatment in London before.
Later, the 38-year-old was photographed leaving her hotel for the airport to hop on a flight to Sarajevo.
On the previous night, Jolie stopped at the foreign office for a cocktail before meeting up with British Secretary of State for Foreign and Commonwealth Affairs William Hague for dinner.