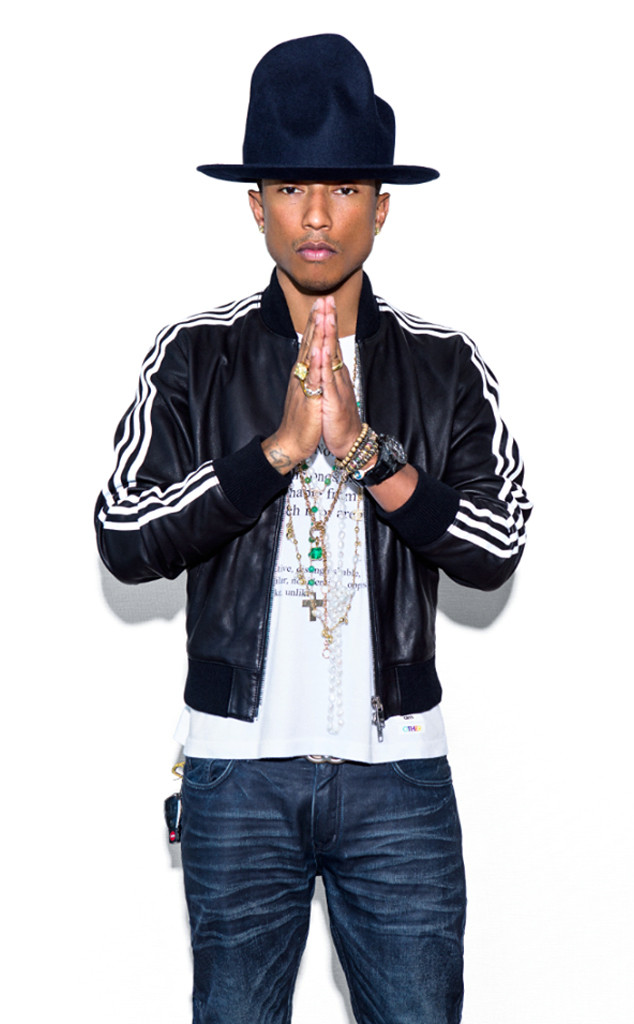 Courtesy: Adidas
Now this news makes us happy!
Announced today, Pharrell Williams will be joining forces with Adidas to design a fresh new collection of sporty apparel made with his own Bionic Yarn fabric, a savvy cloth created from plastic debris found in oceans.
Eco-conscious and cool? We're all ears.
The musician, who made headlines for his famous hat at this year's Grammy Awards, has been on top of his game lately, with a chart-topping hit song and brand collaborations in the works with Comme de Gaçons for fragrance, and Uniqlo for fashion, as well.