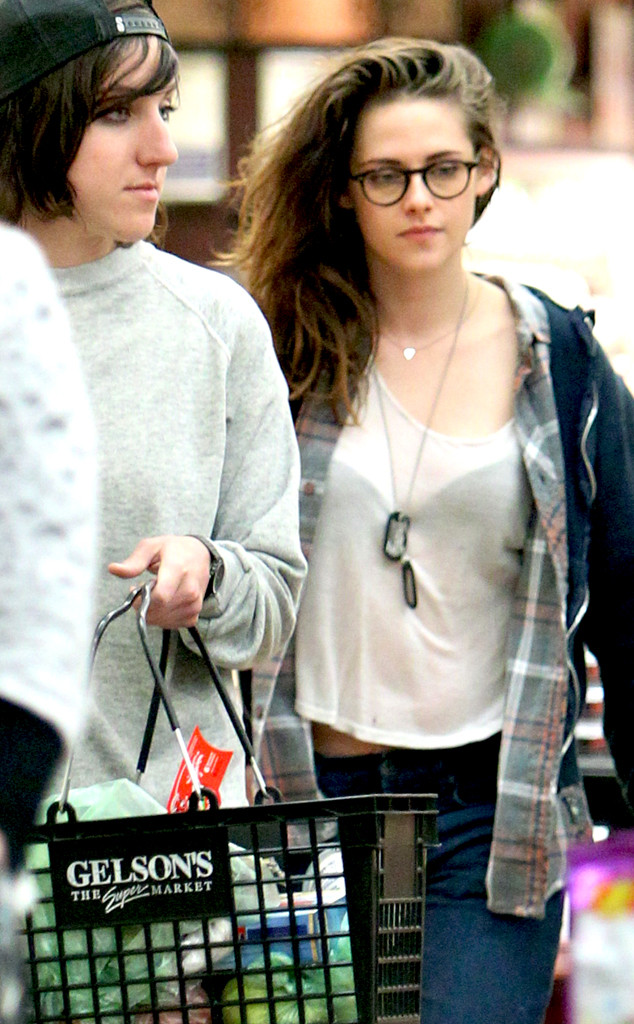 VALPO NNEWs/WENN.com
Kristen Stewart and Bethenny Frankel know the importance of stocking up on key items at the grocery store.
The 23-year-old actress was spotted with a pal at Gelson's supermarket in Los Angeles on Wednesday. Babybel cheese, Swiss Miss hot chocolate, a bag of strawberries and apples were among the many food choices featured in her shopping cart.
The brunette beauty opted to keep it casual during the errand, as she layered up in a white T-shirt, a flannel top and a blue hoodie. The Chanel spokesperson wore her long wavy locks down and finished the look with a pair of glasses.