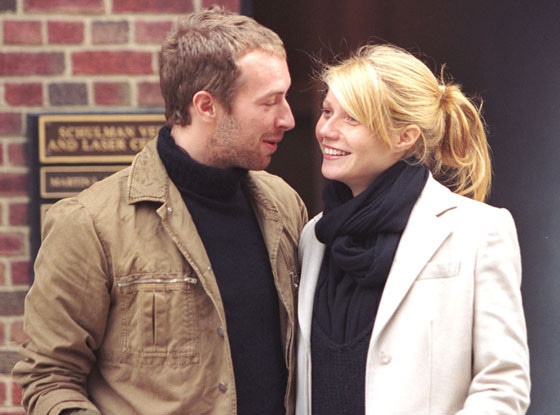 Val Malone/Getty Images
One more thing that amicable exes Gwyneth Paltrow and Chris Martin have in common: They're both rumored to each be worth $140 million.
But that's unlikely, even when you factor in all the product endorsements, Iron Man paychecks, album sales and touring royalties. For instance, Martin has said when asked about his net worth that Coldplay only owns a piece of their publishing rights and their label owns their catalogue.
Not to say that there isn't a tremendous amount of money at stake now that he and Paltrow have separated following 10 years of marriage, should they choose to divorce and be forced to hammer out a financial arrangement on paper—because there totally is. Many, many millions, in fact.
"When you are in a movie like Iron Man, even if you are not the star and it makes so much money you get some of that back end," Dorothy Pomerantz, L.A. Bureau Chief of money-matters magazine Forbes, tells E! News regarding Paltrow's potential earnings over the years.
"She is not getting Robert Downey Jr. money but she still gets a taste of it. She gets money from GOOP, she gets money from her cookbooks and her TV work...She has money coming from several different sources now, because she really is a brand and when you put it all together, it is around $10 million."
"Chris Martin is clearly the bigger earner in the relationship," Pomerantz says.
Paltrow and Martin both made Forbes' list of the 100 highest-earning celebrities, culled from June 2012 to June 2013, with the missus landing at No. 71 with $10 million and Coldplay coming in at No. 14 with $64 million.
Martin said during an interview on The Howard Stern Show in 2011 that the four members of his band split their earnings "20-20-20-40," with the largest share going to him as lead singer-songwriter. "I never told anyone, but you asked nicely," he quipped to Stern.
John Shearer/Getty Images
Between 2006 and 2013, Paltrow has made the top 100 one other time, in 2008 when Forbes estimated she made $25 million (that was the year the first Iron Man came out, and she probably signed on for sequels all at once, plus she became a face of Estée Lauder).
Coldplay's other two showings on the list during that time were in 2009 with $70 million (No. 15) and 2010 with $48 million (No. 35).
"With musicians like Coldplay it depends on touring, which is where they make the big money," Pomerantz says. "So every year these guys go out on tour, they will sell out giant arenas and will make tons of money. It doesn't really come from the album sales, it comes from the touring."
Martin also told Stern, when asked about the band owning all of its songs, "No, we don't own hardly any of it…You'll have to talk to my manager, but we don't own it for at least 20 years or something."
"We own quite a lot of the publishing but we don't own much of the recording," he said. "That's why people always think bands are a lot richer than they are because they never remember that bit."
Pomerantz believes that Martin will be just fine, financially, should he and Paltrow divorce. She notes that it's highly unlikely that enough people will be so scarred by the split that they stop listening to Coldplay. (Presumably the duo have a prenuptial agreement, but sometimes you just don't know.)
Kevin Mazur/Getty Images for J/P Haitian Relief Organization
"Gwyneth Paltrow has a slightly bigger risk, because she sells herself as a lifestyle brand. so a lot of what she is selling is her prowess as a mother and a wife and homemaker," Pomerantz says. "A split like this potentially hurts that brand, but only potentially. When you look at her movie work, it won't affect her at all. There is no way she is not going to be cast in something because she broke up with Chris Martin."
But overall, she adds, "I think Gwyneth Paltrow is doing really well right now and Chris Martin is on fire, so they are both going strong in their own spheres and they will probably continue to."
Not to mention, and this is where the part that isn't on paper comes in, we've been told that the pair remain close and committed to doing what's best for their family, which includes . And that should go a long way toward keeping money issues to a minimum.