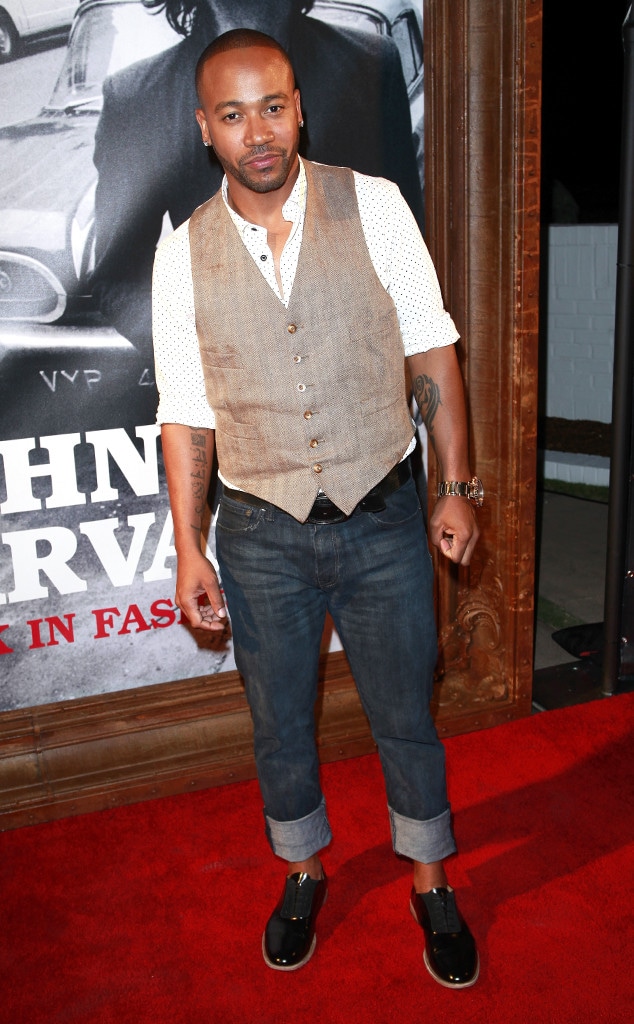 Courtesy of Todd Oren/Getty Images for John Varvatos
Sounds like Columbus Short could use some gladiator assistance.
The Scandal star was arrested Wednesday and charged with one count of felony battery with serious bodily injury stemming from his alleged involvement in a bar fight on March 15. 
The Claremont Police Department confirmed to E! News that Short turned himself in after a warrant was issued for his arrest and has since been released from custody after posting bail. Per his booking sheet, bail had been set at $50,000.
Short was spotted just yesterday clad in a suit and tie on the L.A. set of Scandal. He plays litigator Harrison Wright, a close ally of Kerry Washington's Olivia Pope and the one who first called her team "gladiators in suits."
Miguel Aguilar, PacificCoastNews
According to the Los Angeles County District Attorney's Office, Short is accused of punching a fellow patron and knocking him out. The actor could be sentenced to up to four years in prison if convicted on the felony charge.
TMZ reported, meanwhile, that the alleged bar brawl went down during an engagement party at Gabe's Bar and Grill in Los Angeles. Law enforcement sources said that Short punched a guy after the man made a crack about the actor's wife, after which the man was transported to a hospital via ambulance.
A spokesman from the bar told E! News, "It happened out in the back, in the parking lot, so one who works here saw anything."
Before scoring his Scandal gig, Short was most recognizable from Studio 60 on the Sunset Strip and big-screen roles in Death at a Funeral and Stomp the Yard 2: Homecoming.
His second wife, Tanee McCall-Short, filed for divorce in September, but they remain married and there were reports earlier this month speculating about a possible reconciliation.
—Reporting by Marcus Mulick, Holly Passalaqua and Claudia Rosenbaum