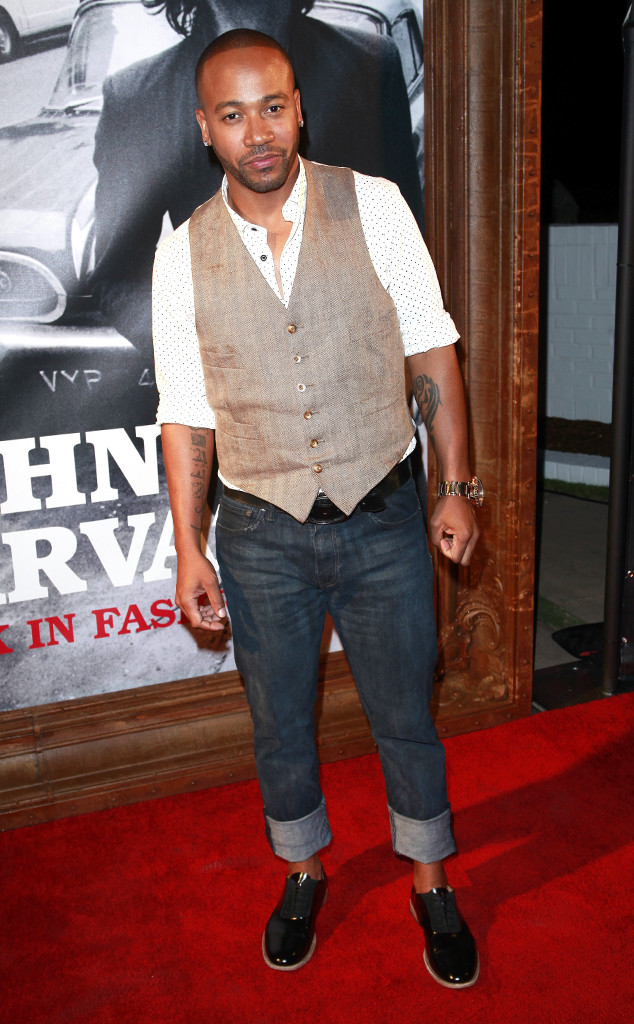 Courtesy of Todd Oren/Getty Images for John Varvatos
Sounds like Columbus Short could use some gladiator assistance.
The Scandal star was arrested Wednesday and charged with one count of felony battery with serious bodily injury stemming from his alleged involvement in a bar fight on March 15.
The Claremont Police Department confirmed to E! News that Short turned himself in after a warrant was issued for his arrest and has since been released from custody after posting bail. Per his booking sheet, bail had been set at $50,000.
Short was spotted just yesterday clad in a suit and tie on the L.A. set of Scandal. He plays litigator Harrison Wright, a close ally of Kerry Washington's Olivia Pope and the one who first called her team "gladiators in suits."