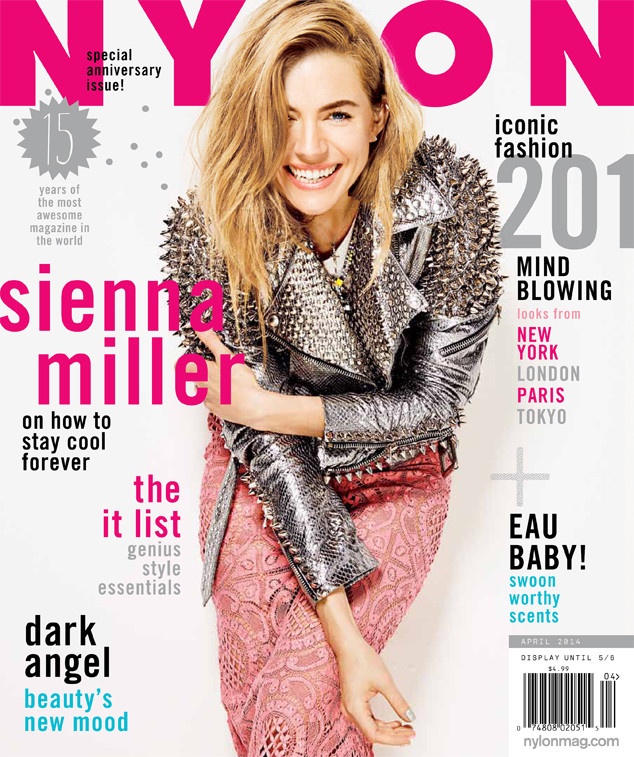 Marvin Scott Jarrett/Nylon Magazine
Despite clearly being very photogenic, Sienna Miller says she struggles with taking pictures of herself. "I'm not very good at the selfie face," the actress shares in the April 2014 issue of Nylon magazine. "I can do it for, like, three seconds and then I crack up."
We assume she's referring to some version of duckface, otherwise someone should tell her laughing selfies are welcome too. And judging by the publication's cover, her giggling face is the better choice anyways.