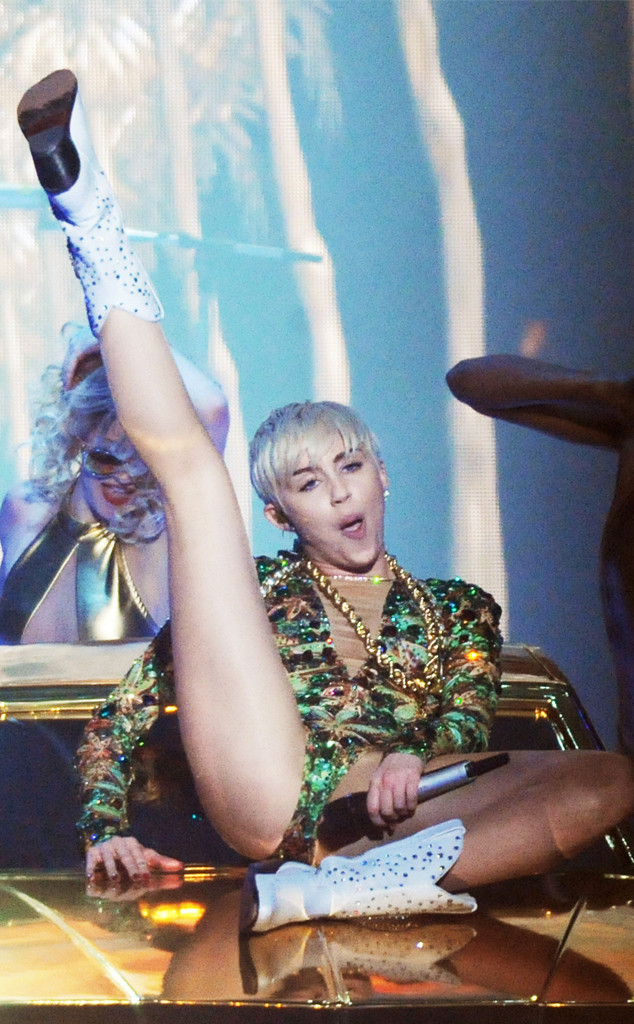 Chris McKay/WireImage
She's just being Miley!
While performing at the Philips Arena in Atlanta last night, Miley Cyrus was caught striking a very sexy and provocative pose mid-concert.
While performing her Bangerz hits, the 21-year-old "We Can't Stop" singer laid on her back on the hood of a car with her crotch to the audience, stuck her right leg straight in the air and held her microphone to her vagina, which was barely covered by her marijuana-printed leotard!
Though the pose is somewhat shocking, we can't say it's the craziest thing we've ever seen the wild pop star do.