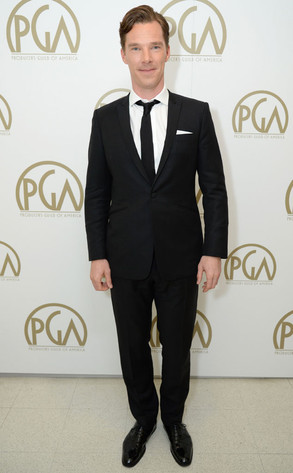 Jordan Strauss/Invision for Producers Guild/AP Images
Benedict Cumberbatch better start brushing up on the "To be or not to be" soliloquy.
The 37-year-old Sherlock actor is set to star as Hamlet in William Shakespeare's classic tragedy during a 12-week production Barbican Theatre in London, it was announced on Wednesday.
The bad news is we are going to have to wait quite a bit of time before we will see the English thespian tackle the challenging role of the eponymous character. Tickets go on sale in May with performances beginning next August.
The English thespian revealed to The Telegraph in June 2012 that he had hoped to portray Hamlet on stage in the not-so-distant future.