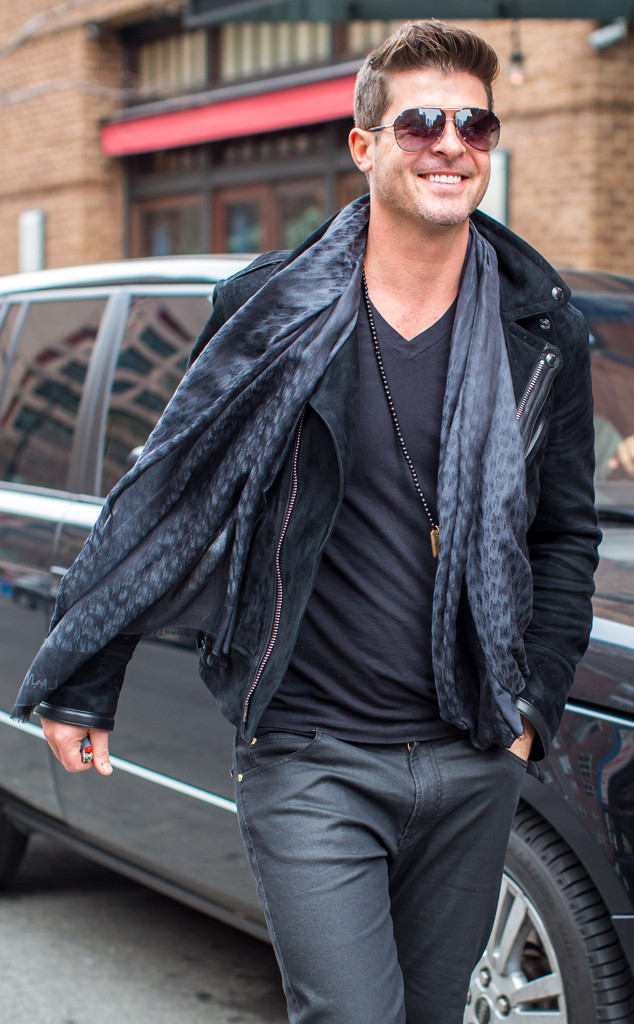 FAMEFLYNET PICTURES
Robin Thicke is feeling very optimistic about the future of his marriage with Paula Patton.
The "Blurred Lines" singer revealed to E! News' Alicia Quarles at the grand opening of the Express store in Times Square that he and the actress are "both very happy."
Thicke, who was extremely open about his desire to save his relationship during several concerts on his North American tour, also told us that he couldn't help but wear his heart on his sleeve after the couple announced that they were separating.
"I wasn't sharing anything except what I was going through at that very second. So for me, as an entertainer and a songwriter, it's important for the music to be honest," he shared.