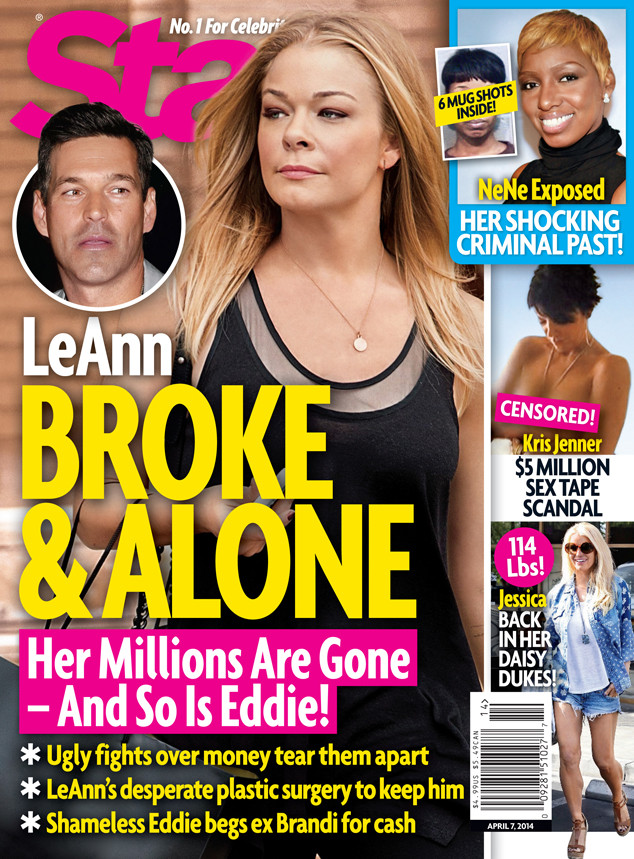 Star Magazine
Are LeAnn Rimes and Eddie Cibrian going broke? Star has conflicting information.
The gossip magazine dedicated its Apr. 7 cover story to the couple, with sources claiming that Cibrian "isn't pulling his weight financially" and that the 40-year-old actor "has no money of his own." Insiders also allege that the 31-year-old "Blue" singer "is exhausting every possibility she has to make a buck."
Per a "friend" of the couple, "LeAnn recently told Eddie that she was scared he'd leave her if she couldn't keep bringing in so much money, and it turned into a nasty fight. He told her to quit being paranoid, and she called him heartless. She wanted him to promise he wouldn't ever leave her, but instead he just left the room." Another insider tells the tabloid that Rimes "feels like she's all alone."