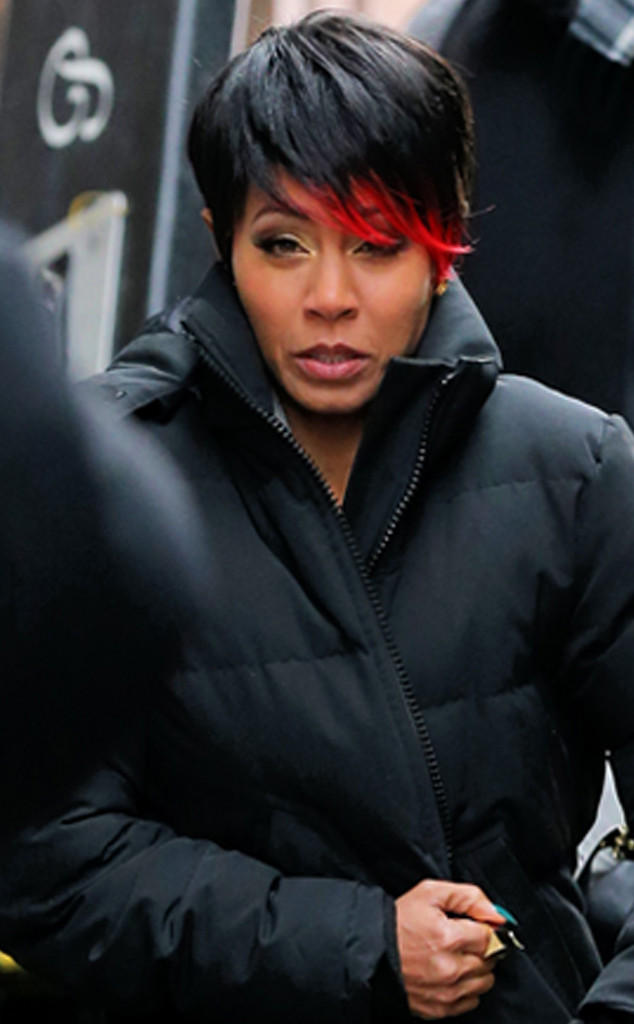 Christopher Peterson/Splash News
Jada Pinkett Smith is rockin' the red!
While shooting an episode for the upcoming Fox series Gotham in New York City on Tuesday, the 42-year-old actress debuted a decidedly more colorful 'do by way of some pretty bright bangs.
Smith will play Fish Mooney in the highly anticipated program. The character, which is original to the show, is described as a hothead "sadistic gangster boss" and owns one of Gotham City's most popular nightclubs. She's got street smarts and "almost extra-sensory abilities to read people like an open book."