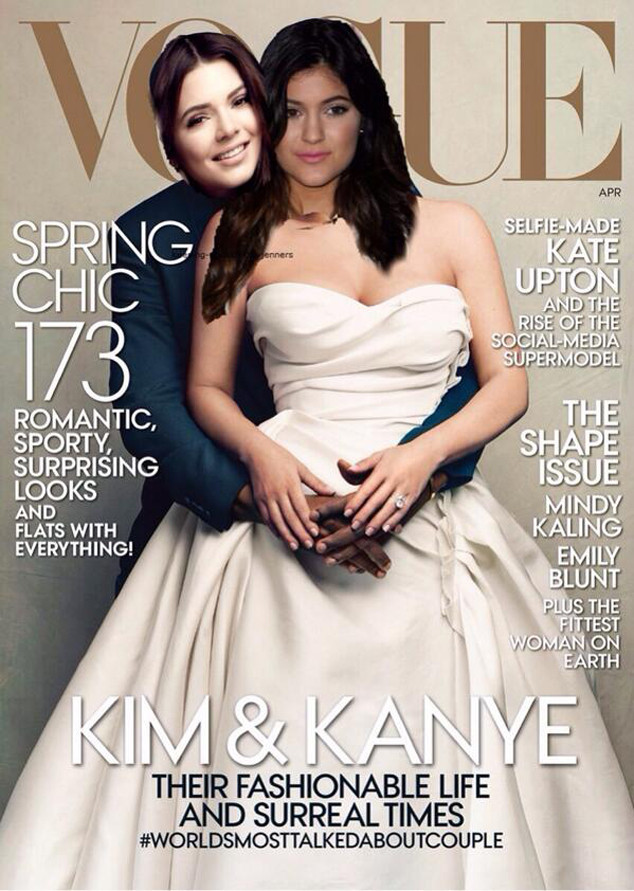 Instagram
Kendall Jenner and Kylie Jenner are getting in on the Vogue fun!
Kendall took to Twitter earlier today to retweet a spoof photo of Kim Kardashian and Kanye West's headline-making Vogue magazine cover. In the pic, Kendall and Kylie's faces are Photoshopped over Kim and Kanye's.
"love RT @KylieJenner: Sorry Kim," read the tweet (which has since been deleted by the E! stars). Pretty funny.
Meanwhile, Kim tweeted a photo of her cover today with the caption, "#MyFamily #Vogue #OnStandsTODAY!!!!!"