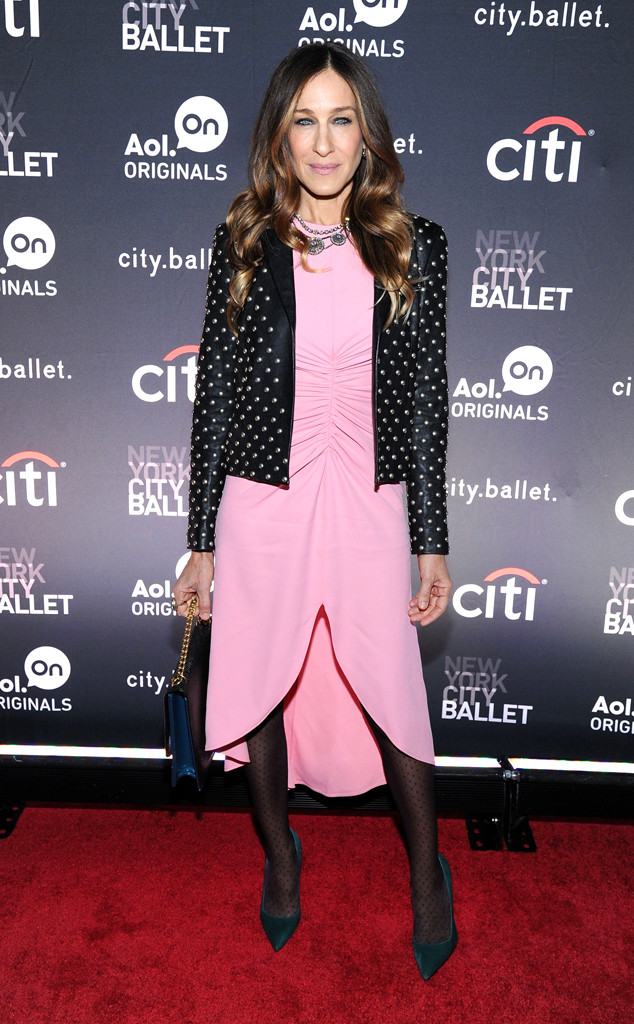 Ilya S. Savenok/Getty Images
Happy Birthday, Sarah Jessica Parker!
The former Sex and the City star, who has been gracing both big and small screen for decades, is celebrating her 49th birthday today and we can hardly believe it was 16 years ago when the actress first graced the boob tube in her signature Manolo Blahniks as Carrie Bradshaw.
Ever since she began started strutting her stuff on the streets of NYC (and sipping cosmos at night with her closest gal-pals), Parker has become a bona fide fashion icon who has also taught us a number of life lessons when it comes to all things friendship and fellas.
So what better way to celebrate Matthew Broderick's missus than to take a look back at her best style moments? Here are Carrie Bradshaw's Sarah Jessica Parker's 7 best looks from both the red carpet and the boob tube: