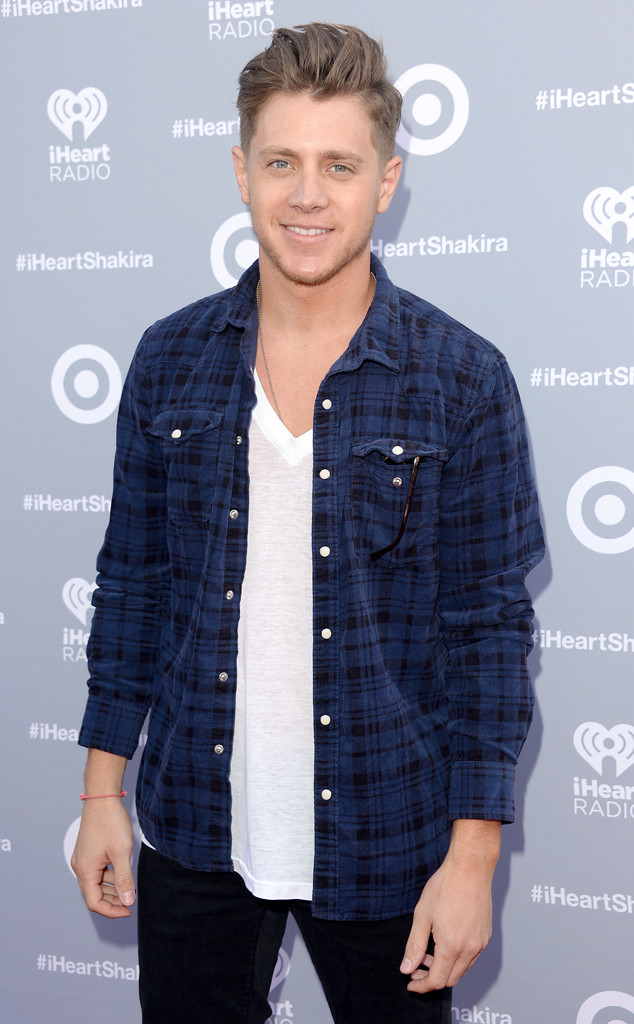 Jason Merritt/Getty Images
Bachelorette star Jef Holm is still looking for love.
Emily Maynard's ex exclusively reveals that he may be signing up for the upcoming Bachelor spinoff, Bachelor in Paradise,
"I'm in talks to do it," Holm told me at last night's Target-hosted iHeartRadio record release party for Shakira's new self-titled album. "I just talked to some of the producers yesterday about it."
While Holm admits he doesn't "know much" about Paradise, he did insist it's not going to be a copycat of the now-defunct Bachelor Pad.
"There are going to be guys and girls on an island somewhere outside of the country and they're looking for people to really focus on love for this," he said. "Instead of Bachelor Pad, how it was just people doing challenges and trying to team up with people, I think this is going to be different.