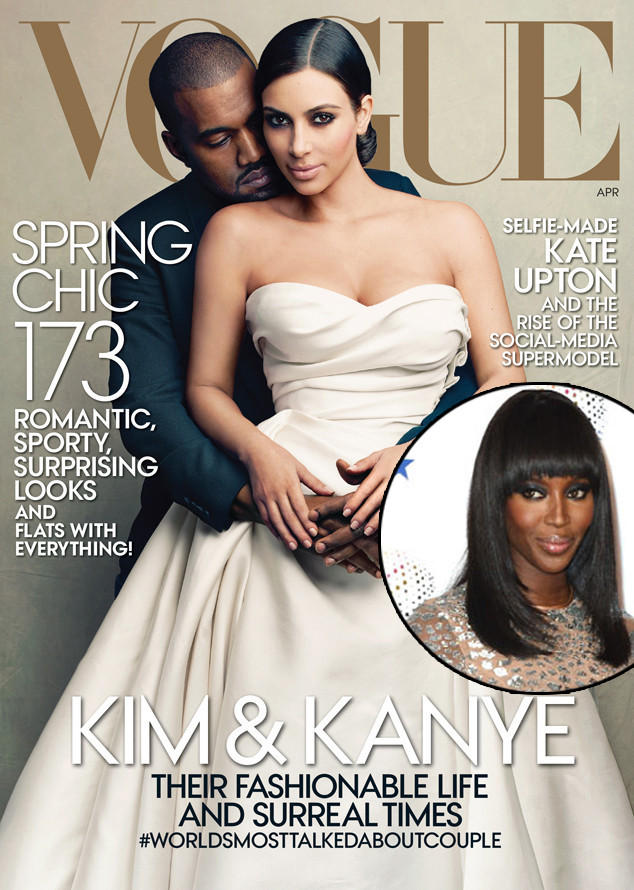 Photographed by Annie Leibovitz/ Ian Gavan/Getty Images for Michael Kors
The shade!
During an interview with Australia's The Morning Show this week, 43-year-old supermodel Naomi Campbell was asked about Kim Kardashian and Kanye West's headline-making Vogue cover (her reaction and comments aren't exactly pretty).
"I do not want to comment," the legendary fashion icon said before bursting out into laughter at the question.
When asked why she didn't want to comment, Campbell said, "Because I'm a fashion model and I've been working for 28 years, and when you get a Vogue cover, it's a build in your career. It's a stepping-stone to achieve that. And I'm a fashion model, what more can I say?"