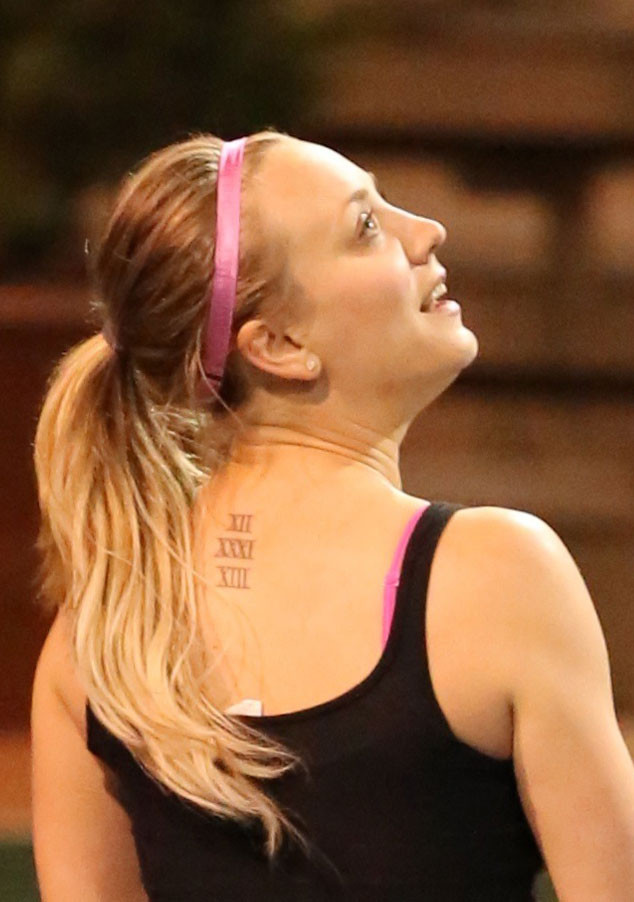 Splash News
Some couples simply exchange gifts to show their appreciation for one another, while others seek out a more permanent way to cement their relationship status.
And what's more permanent than a tattoo to prove your everlasting love for your significant other?
Big Bang Theory star Kaley Cuoco-Sweeting is the latest star to get inked in the name of love, debuting a fresh design of her wedding date—December 31, 2013—on her upper back in Roman numerals over the weekend.
But she's hardly the first star to head to the tattoo parlor after being struck by cupid's arrow. A number of celebs, as well as their significant others, have all opted to get a tattoo to celebrate their love for each other.
And while some of the relationships may have ended, their tattoos will undoubtedly last forever (unless you go for some laser). Here are six celebs and their significant others who got inked in the name of love.