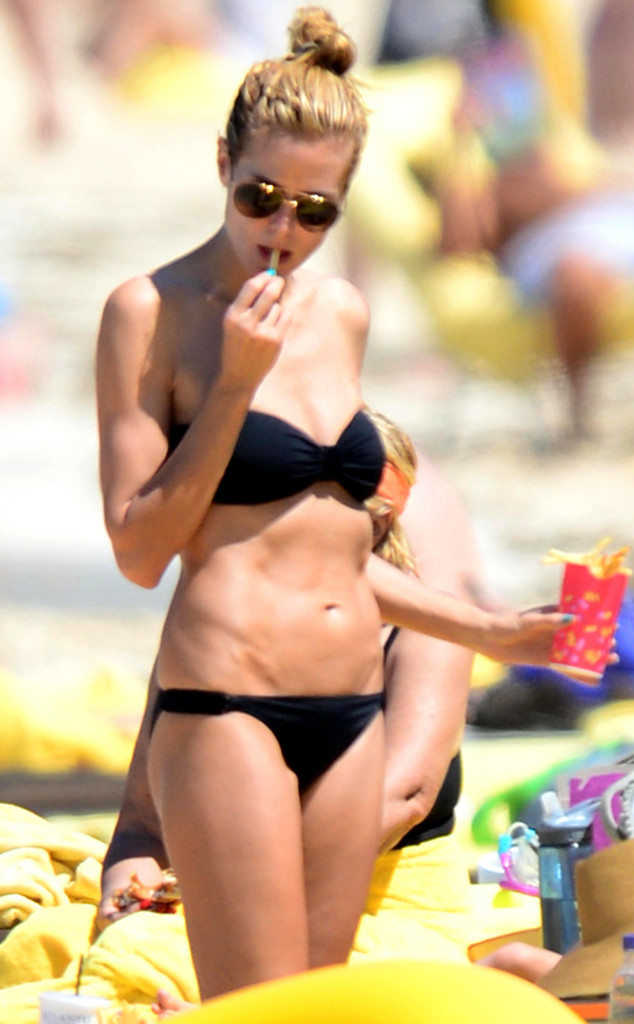 AKM-GSI
Having a cheeseburger in paradise is great, but Heidi Klum knows French fries are the best oceanside indulgence!
The 40-year-old mom of four hit the beach of the Bahamas' Paradise Island Sunday, sizzling in a tiny black bikini as she snacked on a delicious, crispy-looking fry. Clearly the Project Runway host giving in to a junk food craving isn't getting in the way of her hot bod, which looked as toned, taut and supermodel-esque as ever!
Of course, Heidi doesn't look like that by eating fries all the time. The German-born beauty kicked off 2014 with the Master Cleanse, sharing inspiring pictures of her all-liquid diet on social media. After five days on the detoxifying cleanse, she was back to solid food, showing off a plate of three hard-boiled eggs, juicy tomato slices and fresh avocados.