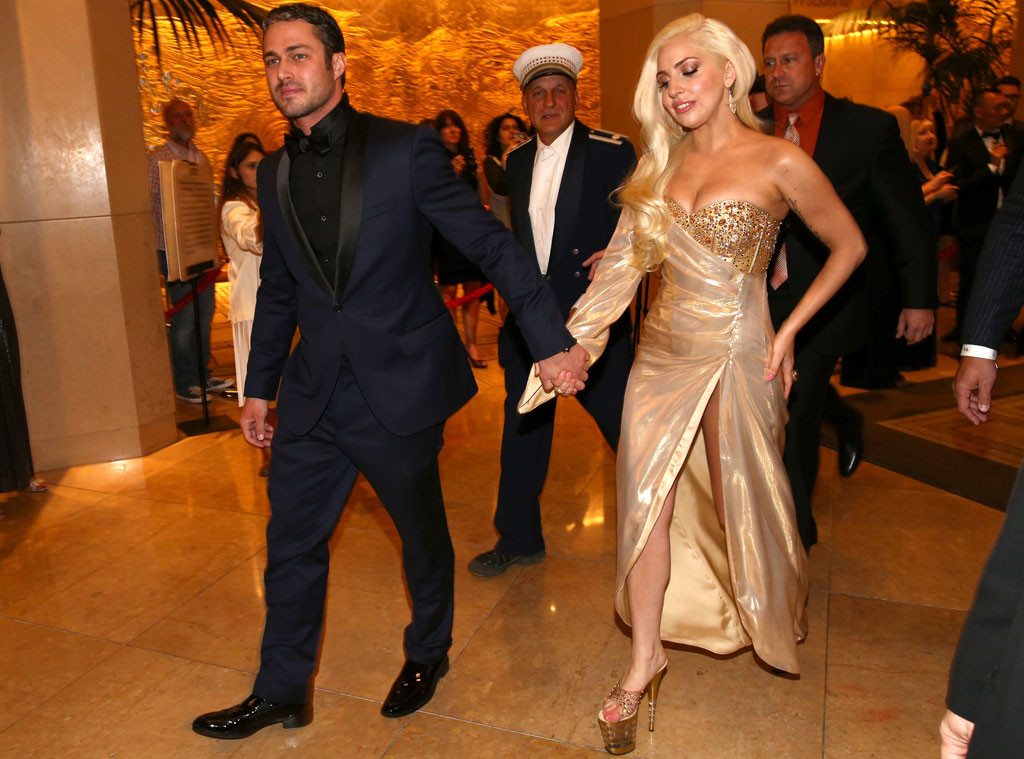 Christopher Polk/NBC/NBC via Getty Images
Who knew? After all, this is Lady Gaga we're talking about here.
Sure enough, the pop star made quite the revelation while appearing on Sirius XM's The Morning Mash Up when she was asked if she is submissive in her relationship with boyfriend Taylor Kinney.
"Yes, actually," the singer said. "He's totally in charge. I mean, when I am home, I am like, shoes are off, I'm making him dinner. He has a job, too, and he is really busy!"
Gaga added, "I'm in charge all day long, the last thing I want to do is tell him what to do...It's not good for relationships to tell men what to do."
Earlier this year, Kinney himself spoke about his relationship with Gaga, telling E! News, "I'm reserved. She's not. For whatever reason, it works. It works and that's that."
But while the Chicago Fire star may say he's a bit reserved, his girlfriend did tell Ellen DeGeneres last November that her man is a "hidden weirdo."
She playfully revealed at the time, "He is extremely strange, actually, and we complement each other's weirdness."
Clearly, neither of them is caught in a bad romance!