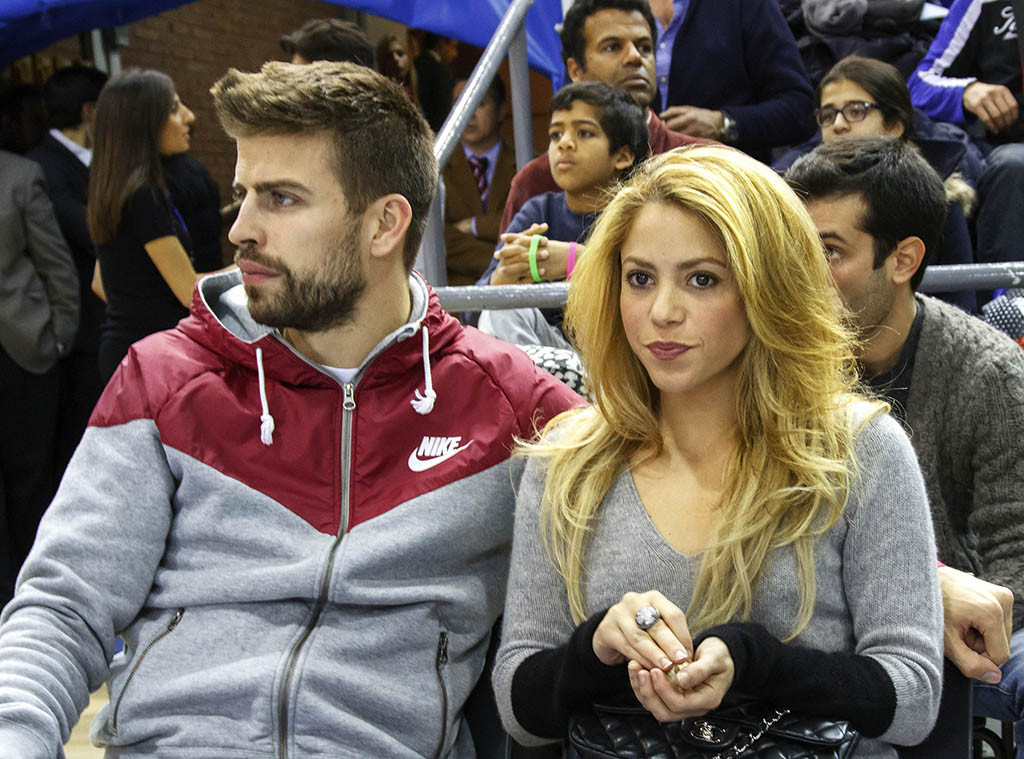 IPA/bauergriffinonline.com
Shakira's most recent video—you know, the steamy "Can't Remember to Forget You" with Rihanna—didn't include hot men because the Colombian superstar's soccer boyfriend Gerard Piqué doesn't want her working so intimately with hot men.
I'm happy to report those restritctions go both ways.
"I have rules, too,' Shakira told me last night at her Target-hosted iHeartRadio release party for her new self-titled album. "It's two sides, you know. He can't do stuff with models either!"
Fortunately, it doesn't sound like either has a problem with the restrictions.
 "We're one of those asphyxiating couples, smothering each other all the time," Shakira said. "It's good when you're man's protective of you. He's a defender. He defends the goal. That is his job, so he knows how to do that well."
So what does the soccer-playing Piqué think of Shakira working on The Voice alongside People magazine's Sexiest Man Alive Adam Levine?
"Actually, Gerard came here his last vacation...and he met the entire crew and the boys, and they were all so nice to him," Shakira said. "It was nice that he at least got to see a little bit of what I do when I'm away from him."
As for which female artist she'd like to collaborate with next, Shakira said, "After Rihanna?...She's like the sexiest woman alive, hands down. I can be sexy, but you have to give me a countdown. You have to go, 'Shakira, be sexy! Three, two, one!' But with Rihanna, she's like that all the time."
For more of our chat with Shakira, check out E! News tonight at 7 p.m. and 11:30 p.m.
Related:
Who's Sexier Than Rihanna?