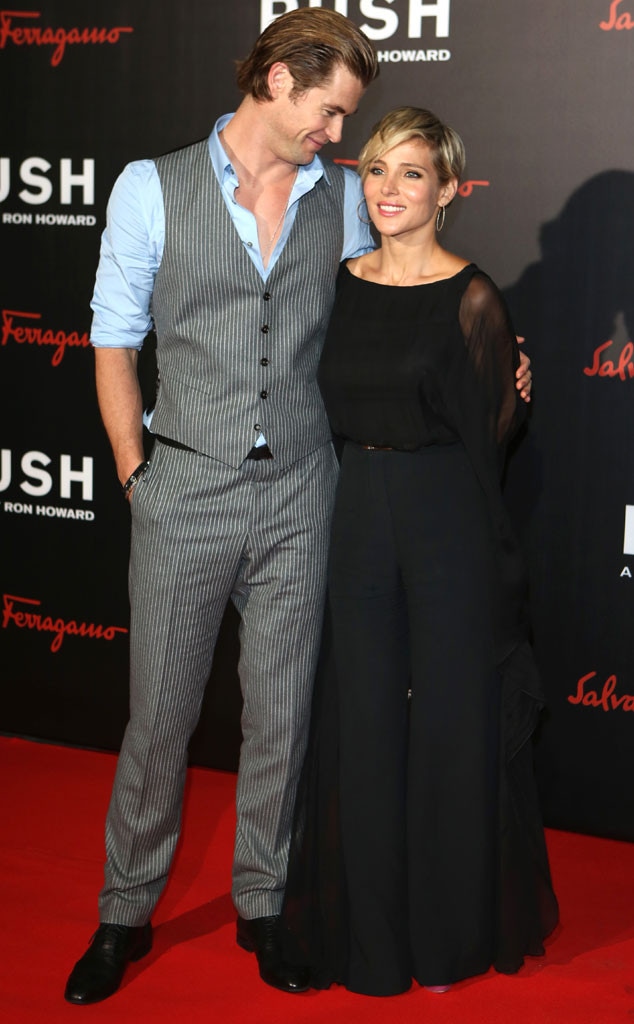 Tim P. Whitby/Getty Images for Ferragamo
Chris Hemsworth and Elsa Pataky welcomed twin boys last week, and now the mother of three has revealed the names of their baby boys: Tristan and Sasha. Writing in her native Spanish, the actress posted a picture of the brothers' feet on Instagram and told her followers, "They are already home. Tristan and Sasha arrived in this world 18 March just after the full moon. Complete happiness!!"
In a Tuesday blog post for Spanish Glamour, Pataky advised readers to savor each moment with their children. "Enjoy every second with your baby because it is the most wonderful thing of the world," she wrote.
The newborns join big sister India, who was born in May 2012. The celebrity couple announced news of their second pregnancy in November and confirmed that they were expecting twins in January.
It's not yet known why the Thor actor, 30, or the Fast & Furious 6 actress, 37, chose the boy's names. As for their firstborn daughter? "It was just a name we like. I always kind of liked Indie or Indiana for a boy and she like India," Hemsworth once told E! News. "We sorta went, 'Oh, well, whether it's a boy or a girl that will decide.' It just seemed to fit." Hemsworth also told E! News in June 2013 that fatherhood has changed him "for the better." According to the Aussie, "It puts things into perspective."