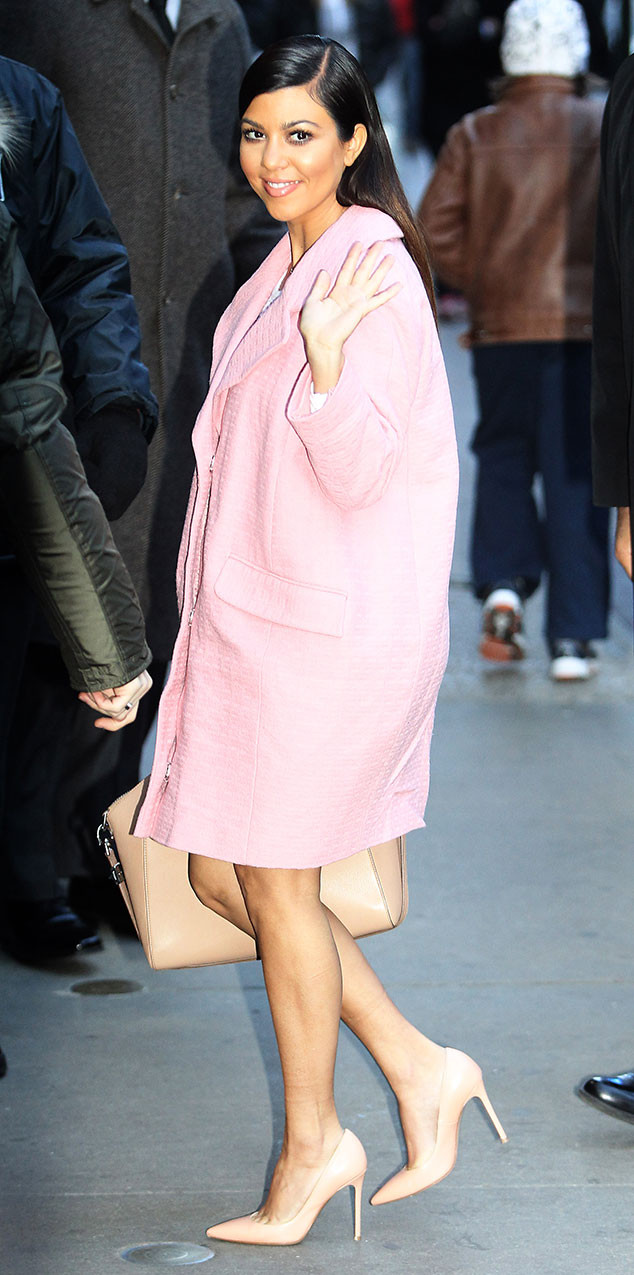 Abaca USA/AKM-GSI
Like father, like son in Kourtney Kardashian's house.
While talking up the new Kardashian Kids collection at NYC's Soho House, the mother of two revealed to E! News today that 4-year-old son Mason "defiantly has an opinion on what he wants to wear. He gets himself dressed every day and likes to come out and show us his outfit and we are not allowed to have a say.
"Sometimes I will try to sway him one way if we have to go to a bday party or occasion but every day he can choose even if its mismatched."
Considering how Mason's dad, Scott Disick, is ultra-particular about fashion (remember the Lord's cane-carrying days?), his son's penchant for clothing isn't surprising.