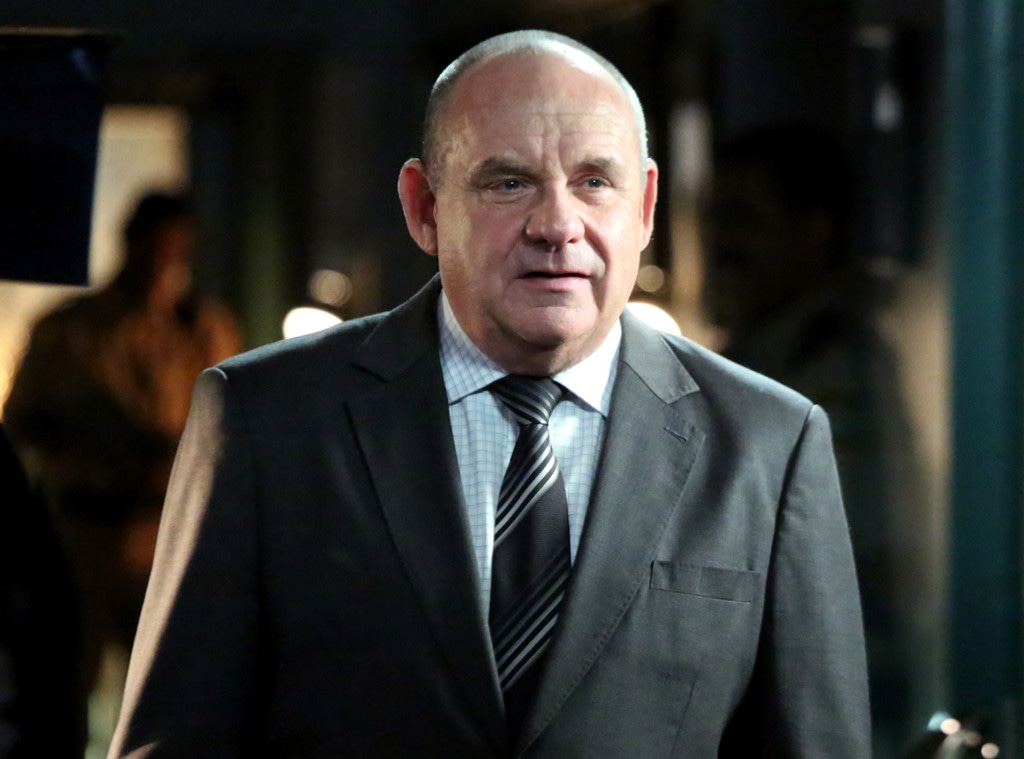 Monty Brinton/CBS
It's the end of a regime.
Paul Guilfoyle is set to exit CBS' CSI: Crime Scene Investigation at the end of the current season, E! News has confirmed. Guilfoyle, who plays Captain Jim Brass, has been with the series since it first premiered in 2000 and was one of the last remaining original cast members, alongside George Eads.
First reported by The Hollywood Reporter, Guilfoyle's final appearance will be in the Season 14 finale, airing on May 7.
"Paul made Capt. Brass a standout character," the show's executive producers Carol Mendelsohn and Don McGill said in a statement to THR. "He is not just an original cast member, he is an original. In a show about forensics, fans always looked forward to the handcuffs coming out, and Capt. Brass putting his spin on the crime of the week, just as Paul Guilfoyle put his indelible stamp on the character and the show. He will be missed." 
Guilfoyle isn't the first big exit CSI fans have seen over the years: William Petersen and Gary Dourdan exited after season nine, while Marg Helgenberger left the series after Season 12.
In addition to 17 other series, CBS recently picked up CSI for a 15th season.
CSI is just the latest CBS drama to experience a major casting shakeup this season: Cote de Pablo exited NCIS earlier this season, while Person of Interest killed off Taraji P. Henson's character. And most recently, The Good Wife delivered a shocking twist on Sunday night, killing off Josh Charles' fan favorite character Will Gardner.
CSI airs Wednesdays at 10 p.m. on CBS.