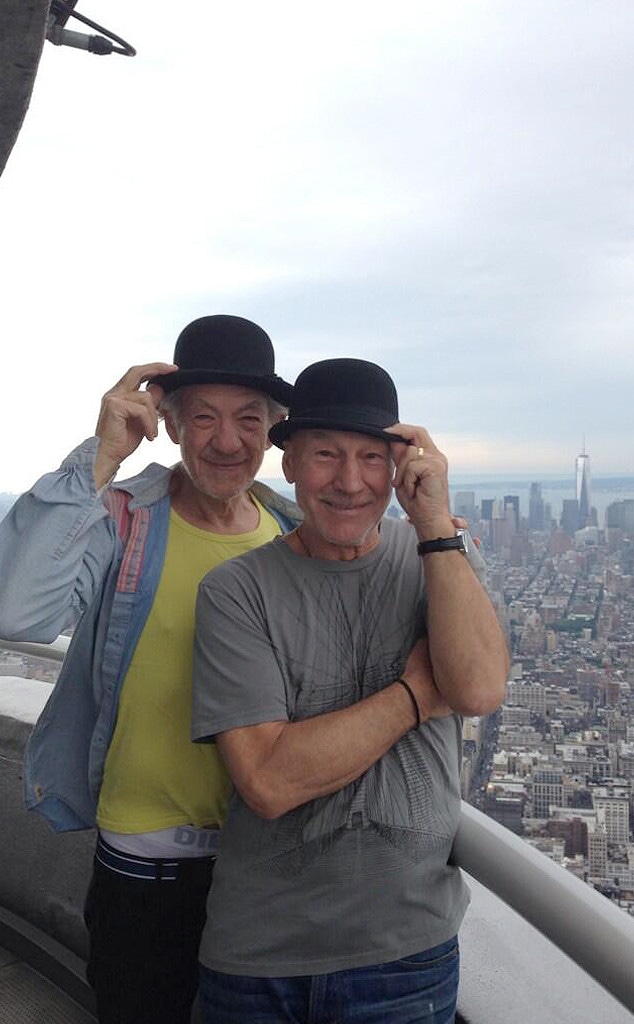 Twitter
Patrick Stewart and Ian McKellen may play rivals in the upcoming X-Men: Days of Future Past film, but the co-stars are thick as thieves in real life!
The castmates have been starring on Broadway together in Two Plays in Rep, a combination of Harold Pinter's No Man's Land and Samuel Beckett's Waiting for Godot, which will soon come to an end. Last week, Stewart tweeted, "Only 16 more performances and Two Plays in Rep will be gone from Broadway - and everywhere - for ever." 
So, in honor of the play's conclusion, they decided to gift us all with some more adorably cheesy photos on Twitter from their New York City sightseeing tour, one for each day left in the countdown!