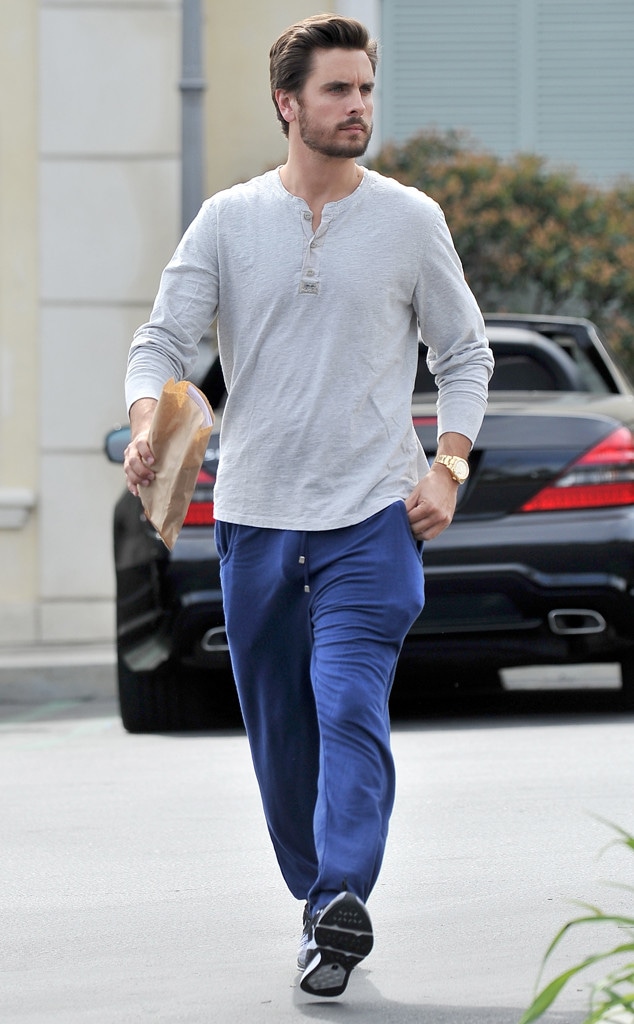 Fern / Splash News
Lord Disick is showing off the family jewels!
While out and about in Calabasas on Sunday, Scott Disick appeared to have skipped wearing underwear and stepped out in blue sweatpants that showed off his manhood in all its glory (move over, Jon Hamm!). The revealing look left little to the imagination when it comes to Disick's manhood.
Kourtney Kardashian's other half didn't seem to notice he was giving photogs an eyeful while strolling through a Rite Aid parking lot after picking up a prescription.
Disick completed his casual look with sneakers, a Henley shirt and a watch. He looked hot and rugged while sporting a scruffy beard and perfectly coiffed hair.
Meanwhile, Disick answered a few fan questions on Twitter yesterday. (No, no one asked about his underwear tendencies.)
"What's the first thing you do when waking up?" one user asked, to which he replied, "Shower."
Another asked, "How many vehicles to you own! Huge fan LD!" "Just 2, just kidding I have a few others," he wrote.