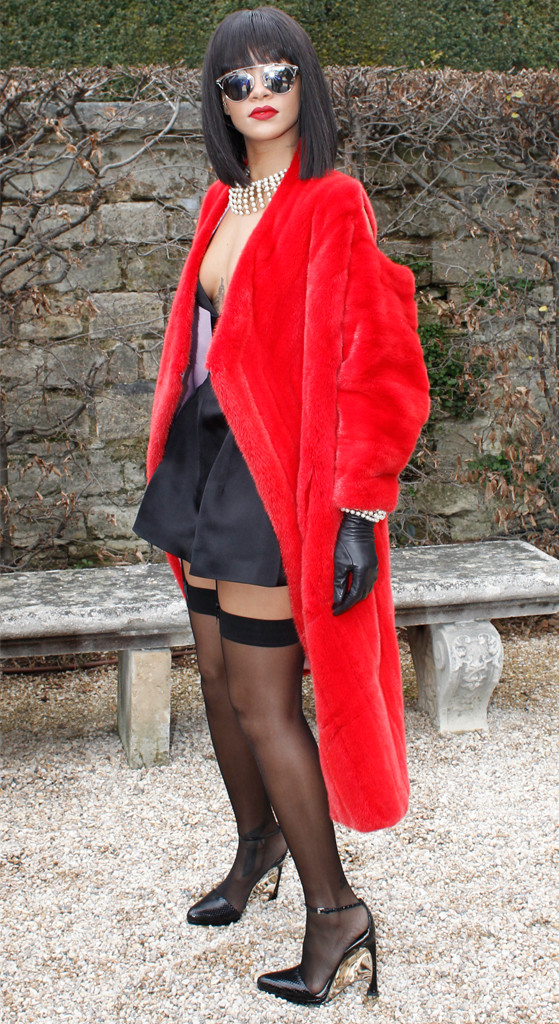 AP Photo/Thibault Camus
Sure, we've been thinking of Rihanna as a fashion icon for a while, but now it's official.
The Council of Fashion Designers of America has just announced that the 26-year-old singer will be honored with the prestigious Fashion Icon Award at the 2014 Fashion Awards Ceremony.
"We are proud to present Rihanna with the CFDA Fashion Icon Award for her impact on the industry as fashion's most exciting ambassador in recent memory," said Steven Kolb, CEO of CFDA, in a statement.
Looks like years of fearless sartorial risk-taking finally paid off for the Barbados native. Always one to buck the trend, Rihanna has been raising eyebrows for what seems like forever, stepping out in daring designer ensembles. We've got to admit: when it comes to fashion and beauty, RiRi fully commits.