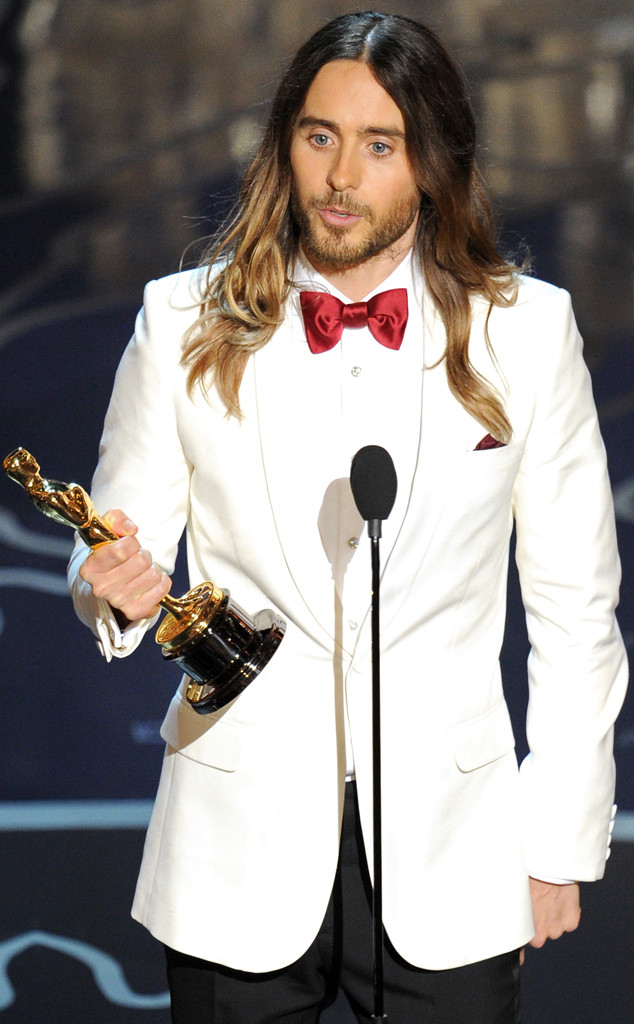 Kevin Winter/Getty Images
Jared Leto is revealing that he almost went to the Oscars dressed as a woman!
In an interview with the London Evening Standard, the 42-year-old actor says he thought about attending the Academy Awards dressed in drag as his Dallas Buyers Club character Rayon.
"I thought about dragging up for the Oscars, going as Rayon, because I knew that she would have loved to be there," the Oscar winner says. "It's so much work for girls to get ready. I was brought up by my mum, so I always had an appreciation of women. But now I have more respect for the process. It's a lot, what women have to do to themselves. But in the end, when you put that final dash of lipstick on and your look all comes together, it really is a glorious reward."