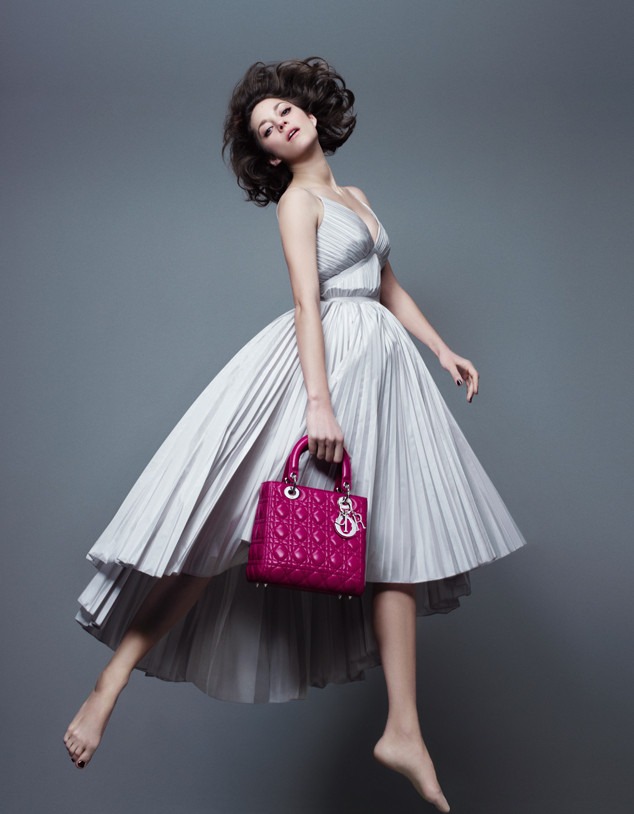 Jean-Baptiste Mondino/Dior
Cue the Kris Kross track, y'all!
Dior has released their second campaign of 2014 and this one is starring another Oscar winner: Marion Cotillard.
Unlike Jennifer Lawrence's stunning but static poses, the French actress was caught in mid-air for the ads. According to WWD, the images were taken as the star hopped on a trampoline. Now in theory that sounds like a fun shoot but some of you America's Next Top Model fans may recall it requires some serious skills.
Jean-Baptiste Mondino/Dior
Skills that Marion—who has been the face of the French fashion house since 2008—seems to possess. The star manages to look right into the camera, have enviable (albeit extra voluminous) tresses and perfectly pointed toes while airborne. Even Tyra Banks would be impressed by her grace under pressure gravity.
Jean-Baptiste Mondino/Dior
There are seven new ads in total and in each the star models spring-appropriate fashions like a stunning silver dress, a burgundy frock and pink skirt with chic top combo. Of course, each ensemble isn't complete without one of Dior's über feminine handbags, which she holds front and center.
Jean-Baptiste Mondino/Dior
And for her next trick, the Rust and Bone star will star on-screen as Lady Macbeth alongside Michael Fassbender in Shakespeare's famous play Macbeth.
What do you think of Marion's new ads?