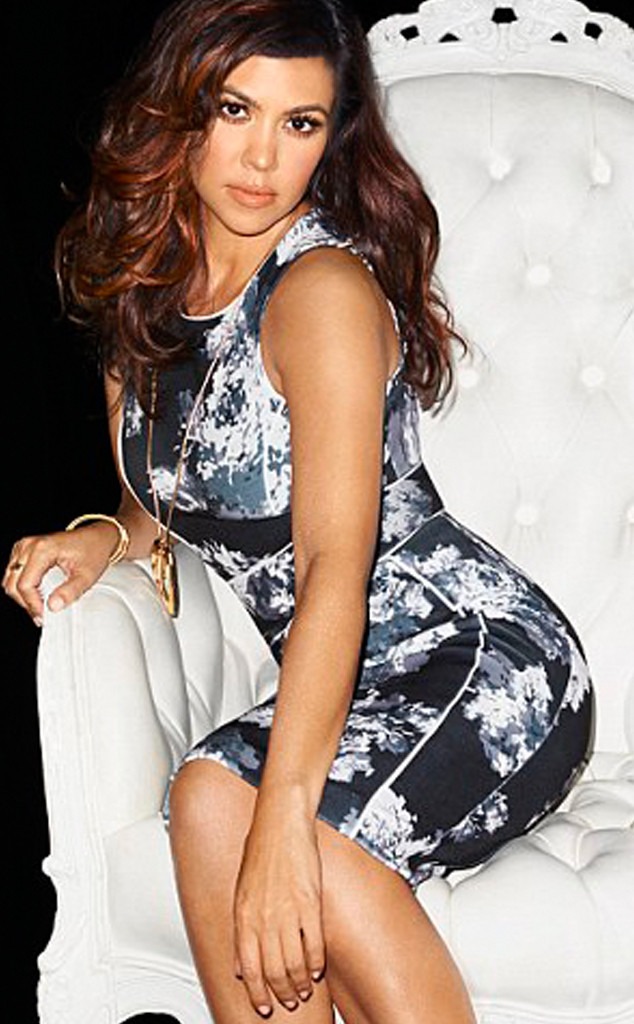 Lipsy
Ignorance is bliss!
Kourtney Kardashian popped by Good Morning America Monday to promote her Kardashian Kids clothing line, but before she could get down to business, Lara Spencer inquired about the controversy surrounding Kim Kardashian and Kanye West's Vogue cover. "I haven't seen any reaction. I've literally been unpacking. I don't hear about any news. I'm kind of the last to hear anything," Kourtney said. "But I posted it on my Instagram and saw amazing responds and stuff and I'm so happy for her."
Sarah Michelle Gellar tweeted that she was canceling her subscription to the magazine Friday, and James Franco and Seth Rogen superimposed their faces on Kimye's bodies for their own Vogue cover.
Muppets Most Wanted stars Kermit the Frog and Miss Piggy even got in on the action, posing for a Vague magazine cover. (The stunt didn't work—the movie opened to a disappointing $16.5 million.)
Photographed by Annie Leibovitz
Spencer pointed out that West had been lobbying to get his fiancée on the cover for some time, which was news to Kim's older sister. "Really?" Kourtney asked, insisting that she doesn't pay attention to the press. "I swear I am the last to know anything. But I'm really happy for them. I think it's beautiful."
As for the rest of her famous family? "Everyone's great. We've been so busy filming. I think there are a lot of changes lately, but everything's kind of new beginnings," Kourtney explained, without going in to specifics. "It kinds of goes with the territory when we film and there's highs and lows and we show all of those moments—always have—but everything's kind of turning into more positive, I would say."
Once Spencer got the personal questions out of the way, she turned her attention to Kardashian Kids.
"When I was pregnant with [Penelope Disick], I said to my sisters, 'Let's do a kids clothing line. It would be so much fun.' Kim wasn't even pregnant yet with [North West]. They were like, 'Okay, if you wanna take over.'" According to Kourtney, "My sisters helped approve everything, but I really took charge. The fashionista added, "I really took what I dress [my daughter] in as the inspiration for the collection."