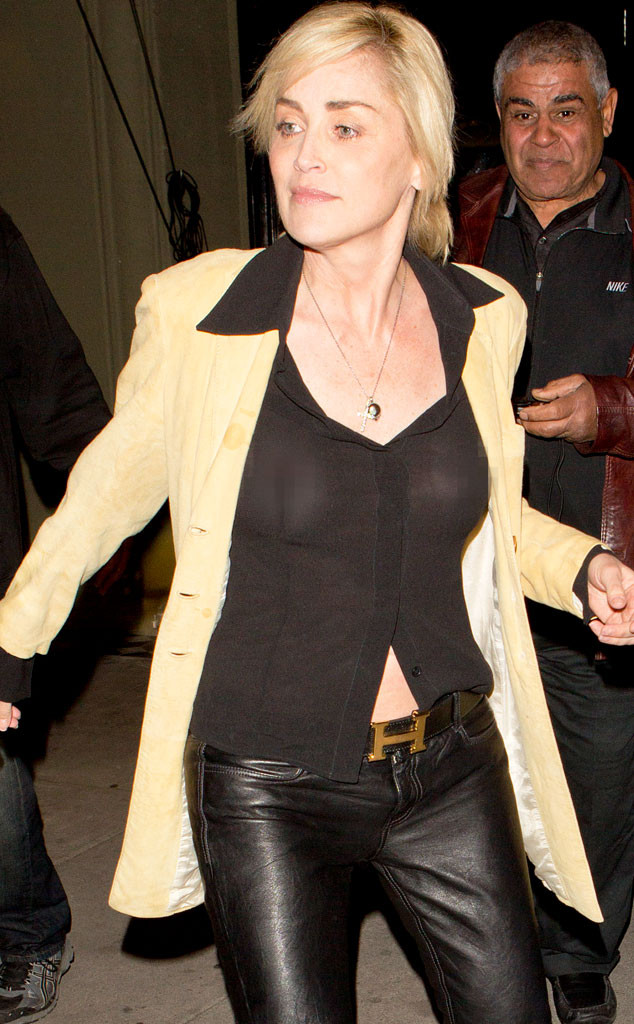 SPW / Splash News
Sharon Stone should've trusted her instincts and worn a bra underneath her sheer shirt.
The 56-year-old actress inadvertently flashed her headlights while leaving dinner at Craig's restaurant in West Hollywood Sunday; E! News has blurred the NSFW photos. Stone, who also rocked a cross and leather pants, seemed unaware that her nipples had become visible after the cameras started clicking.
On Oprah Prime's March 16 episode, Stone spoke about growing older in Hollywood. "First of all, I don't think ageless beauty exists," the actress said. "I think it's just a catch phrase. And so I think that's absurd."
"We have to have internal health and internal wellness," she added. "And I think that's physical health, mental health, spiritual health. You know, I think it's a sense of ethics. It's everything. If you want to keep yourself together, it's all things."