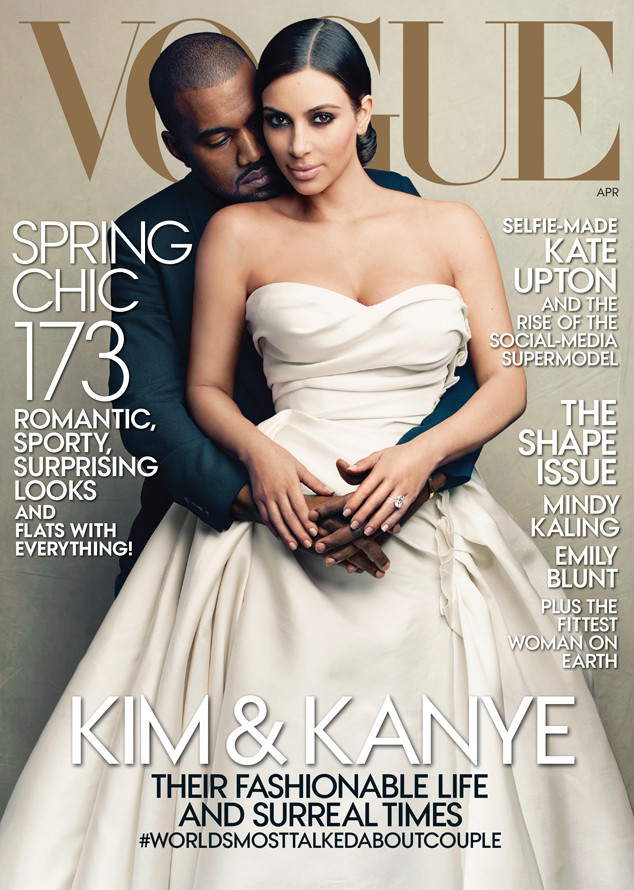 Photographed by Annie Leibovitz
Kim Kardashian's dream of landing on the cover of Vogue is finally a reality.
"She's thrilled about it—completely over the moon," a source close to the 33-year-old reveals to E! News about her beautiful cover and spread with fiancé Kanye West. "For her, this is a dream come true."
As for those who are unhappy with the Kimye cover—ahem Sarah Michelle Gellar—Kim "doesn't spend time worrying about the haters."
"She's not stressing about the backlash, she honestly doesn't pay attention to stuff like that," the source says.