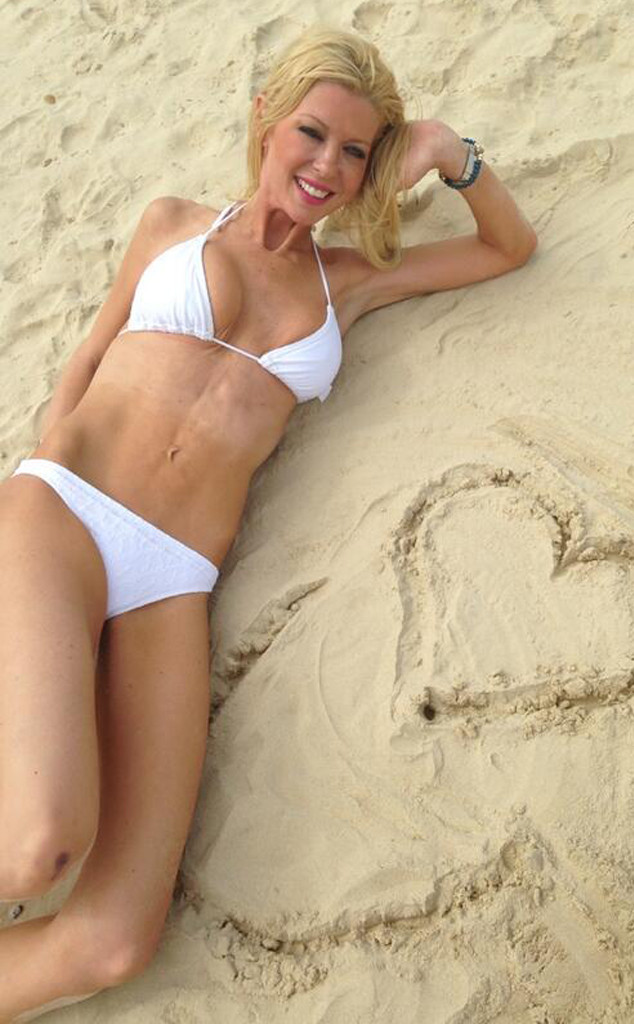 Twitter
Tara Reid is a big lover of the beach. And the sand.
The 38-year-old shared a bunch of snapshots on her Twitter account on Friday and documented her sunny fun-filled day.
The actress flaunted her slim figure in a skimpy white bikini as she soaked up the sunshine with her Charlie Farm's co-star Allira Jaques.
"I love you!" she captioned one photograph as she appropriately posed next to the same etched out phrase.
In another photograph, Reid ditched a towel and spread out directly on top of a heart shape in the granular material of rocks and mineral particles.
"I have never felt so happy in my life! Thank you @charliesfarm1," she added.