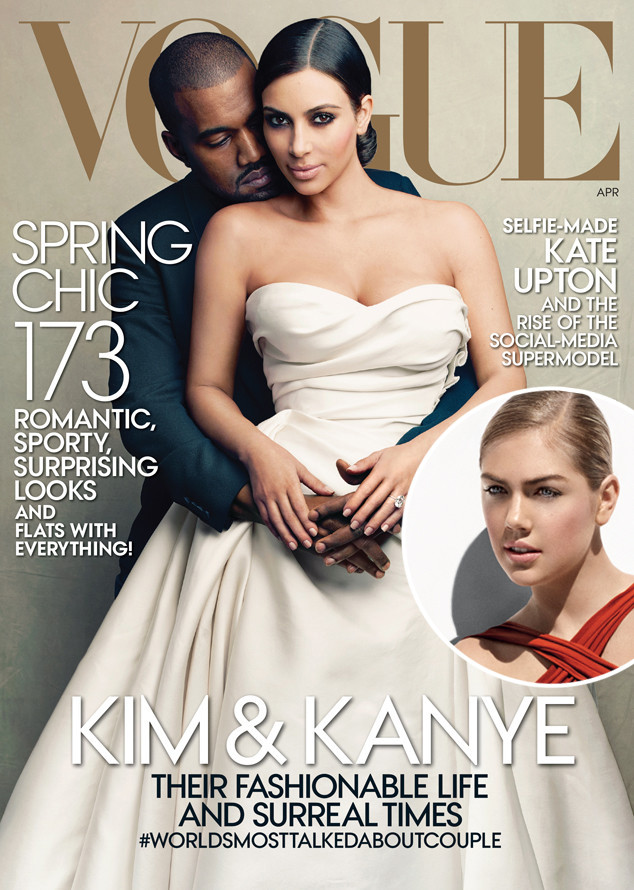 Photographed by Annie Leibovitz; Mario Testino/Vogue
Was that supposed to be Kate Upton on Vogue's buzzed-about April cover?
The magazine made a major splash today when it revealed its new cover featuring Kim Kardashian and Kanye West—but E! News has exclusively learned that Vogue initially had another plan in the works.
A source tells us that Upton was originally slated to be on the April cover before the decision was made to use Kim and Kanye instead. However, a source close to Upton denies the model ever expected to be on the cover.
Additionally, when asked about the alleged cover switcheroo, Hildy Kuryk, Communications Director at Vogue, said, "We are all huge supporters of Kate here at Vogue and have been thrilled to feature her numerous times in the past year, both on the cover and inside the magazine. There was never a cover commitment made to Kate, and we look forward to working with her in the future."