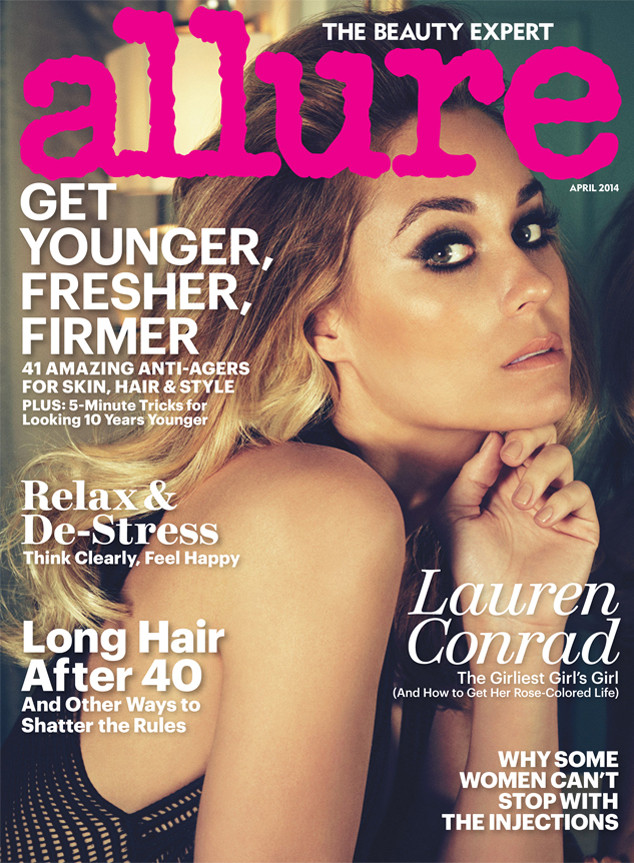 Alexi Lubomirski for Allure
It's been a pretty fabulous year for Lauren Conrad so far, and it's just barely spring!
She graces the April issue of Allure (shot by Alexi Lubomirski) looking sultry and glamorous—a tad different from her typical relaxed, California girl vibe.
In the issue Lauren dishes on her signature laidback look and gives advice on how to replicate her style. "Take any trend you want and relax it," she say. "If it's silk button-up shirts that are in, you probably don't button them all the way, and you cuff a sleeve, you know what I mean? It's almost like how your outfit looks at the end of the day." Sounds easy enough!