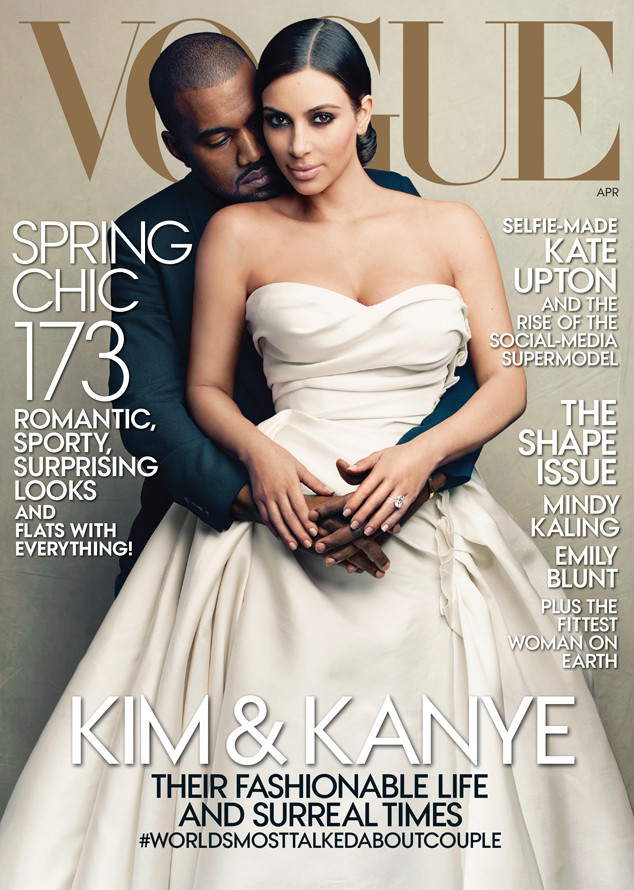 Photographed by Annie Leibovitz
In case you've been living under a rock all morning, it was revealed that Kim Kardashian and Kanye West snagged the cover of Vogue for the magazine's April issue, and that's a big deal.
Why? Well, first of all, it's Vogue—the magazine of all magazines and the fact that they're the cover stars means they're practically besties with Anna Wintour. Secondly, they're in wedding attire which only amps the anticipation for their big day even more. And last but certainly not least, the cover came with a behind-the-scenes video montage of their photo shoot which included daughter North West, and that was the cutest thing we've ever seen.
But as you already know, this isn't the first magazine cover featuring the E! star, and it won't be the last. So in celebration of the big Vogue release, let's take a look back at seven more of Kim's greatest mag covers!