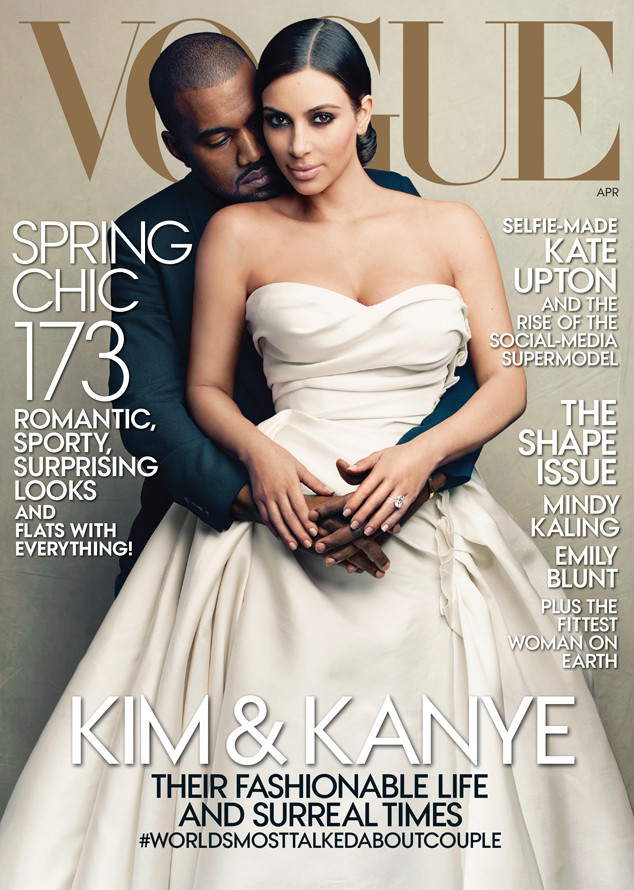 Photographed by Annie Leibovitz
This is what happens when you include a hashtag on the cover of your magazine. Now you know, Vogue.
Kim Kardashian and Kanye West are locked in an intimate embrace on the cover of Vogue's April issue, with the title #worldsmosttalkedaboutcouple proudly(?) displayed underneath them. And of course, Twitter snatched that hashtag right up and started posting their own ideas of who should actually be the #worldsmosttalkedaboutcouple. The results, as always, are just inspiring.
We're not saying we would have preferred if Vogue featured these couples on the cover instead of Kimye, but we're also not not saying that. Especially since a lot of these photos do not involve hands perched uncomfortably close to someone's nether regions. Just sayin'.