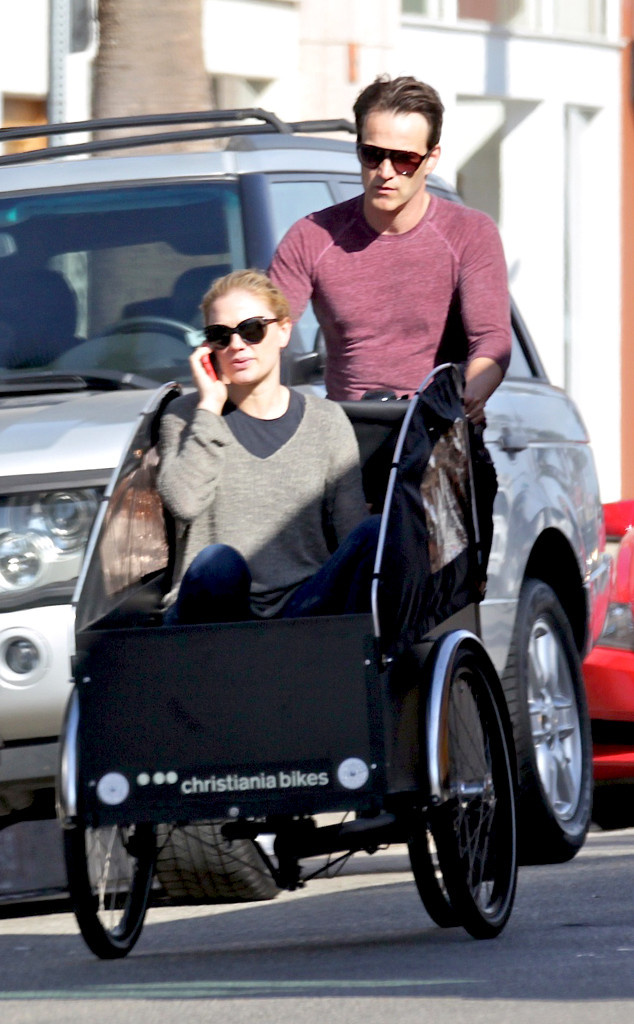 Pedro Andrade, © PacificCoastNews.
It looks like Stephen Moyer isn't just Anna Paquin's husband. He's sometimes her chauffeur, too!
At least that appeared to be the case while the two were out and about Venice, Calif., where Anna was spotted sitting in the cargo bike usually reserved for the couple's 18-month-old twins, Charlie and Poppy, as Moyer sat and pedaled from behind on Thursday.
And as the cute couple made their way around town, Anna used the opportunity to chat on the phone. Hey, why not, right?