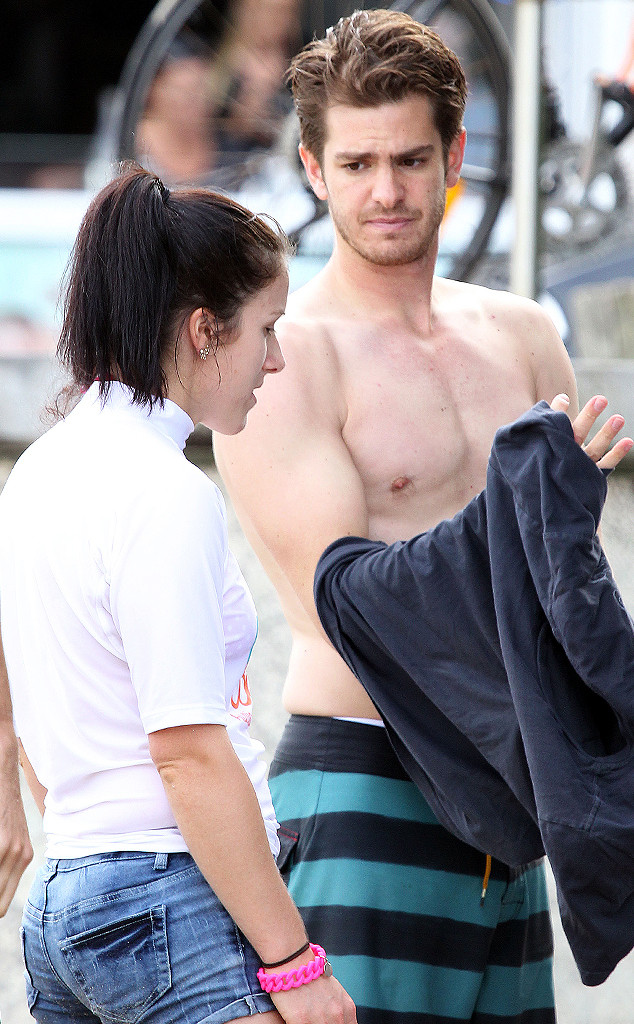 Scope Australia/PacificCoastNews.
Um, this may be the cutest thing we've seen all day.
Hollywood cutie Andrew Garfield melted hearts after he was seen visiting families at the Hunter Connect—Surfing for Autism event that teaches autistic children how to surf on Friday in Sydney, Australia.
Who isn't swooning right now?! Not only that, but the actor, who also gave us a special treat by getting shirtless long enough for a shutterbug to snap a pic, even got in the water with an Amazing Spider-Man 2 themed surfboard to help instruct the lucky kids!