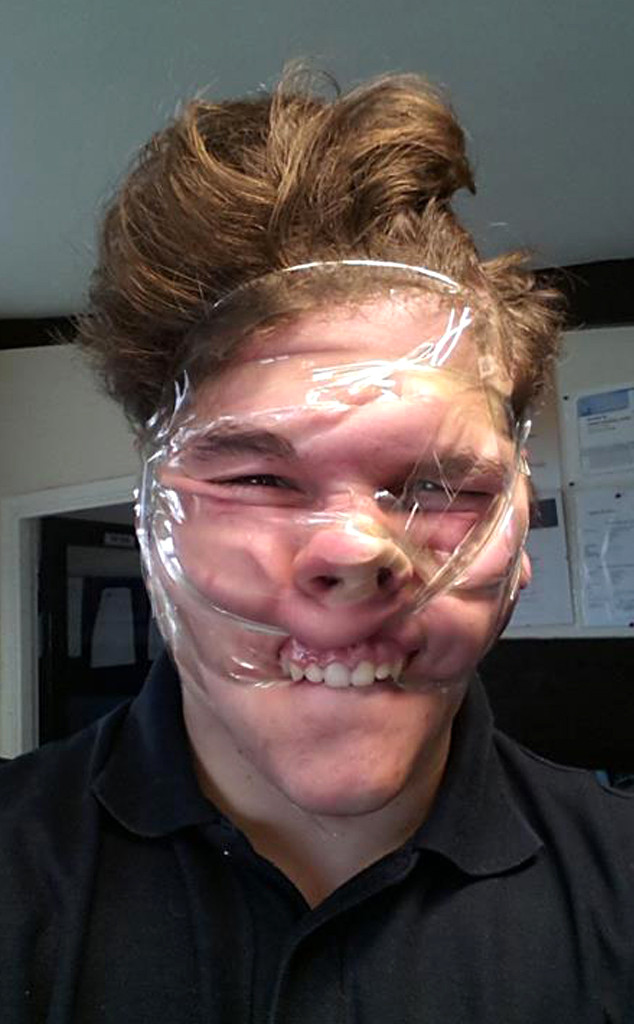 Facebook
The human race, as a whole, can do wonderful things. We can conquer space travel. Invent Twitter. Create cures for diseases. All people need to do wonderful and life-changing things are time and imagination.
And sometimes, we use our time to wrap tape around our faces. And then we take a selfie and post it online. Humans are awesome.
A new competition called the "Sellotape Selfie" has exploded on Facebook, and the rules of the game are very complex and technical.