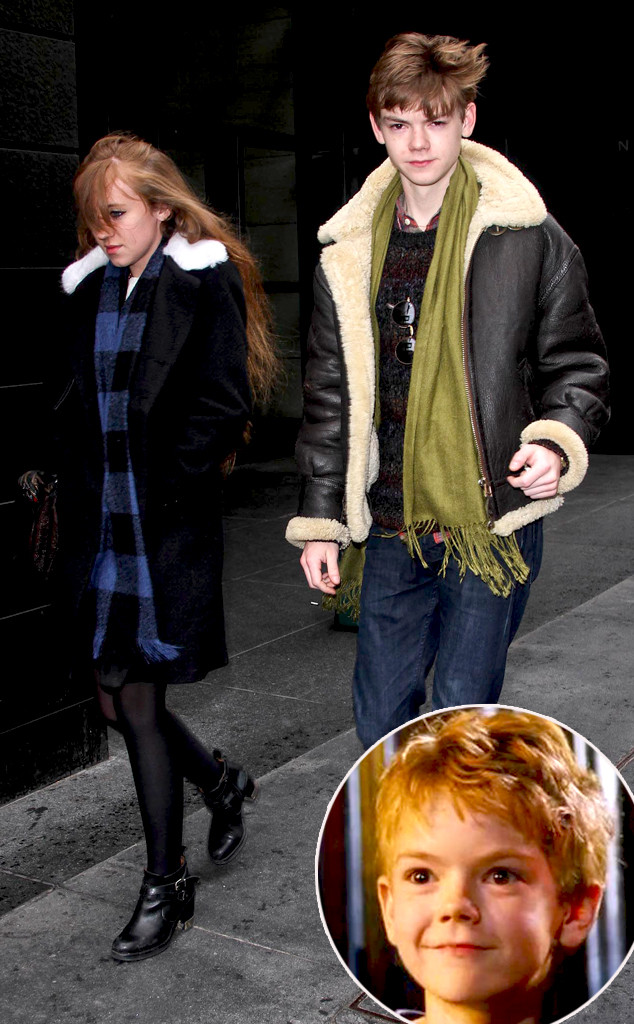 LUIS GUERRA/RAMEY/Working Title Films
Remember the precious little boy from Love Actually? Who asked Liam Neeson what could be "worse than the total agony of being in love?"
Well, it's been quite some time since the 2003 release of that beloved rom-com, but Thomas Sangster (known as Sam in the flick) has maintained every bit of that boyish charm!
The now-23-year-old Brit was spotted strolling through New York City Tuesday, standing much taller than his 12-year-old self. He even had a lovely lady by his side—actress Isabella Melling, known for her roles as Wendy in the kids' show My Parents Are Aliens.