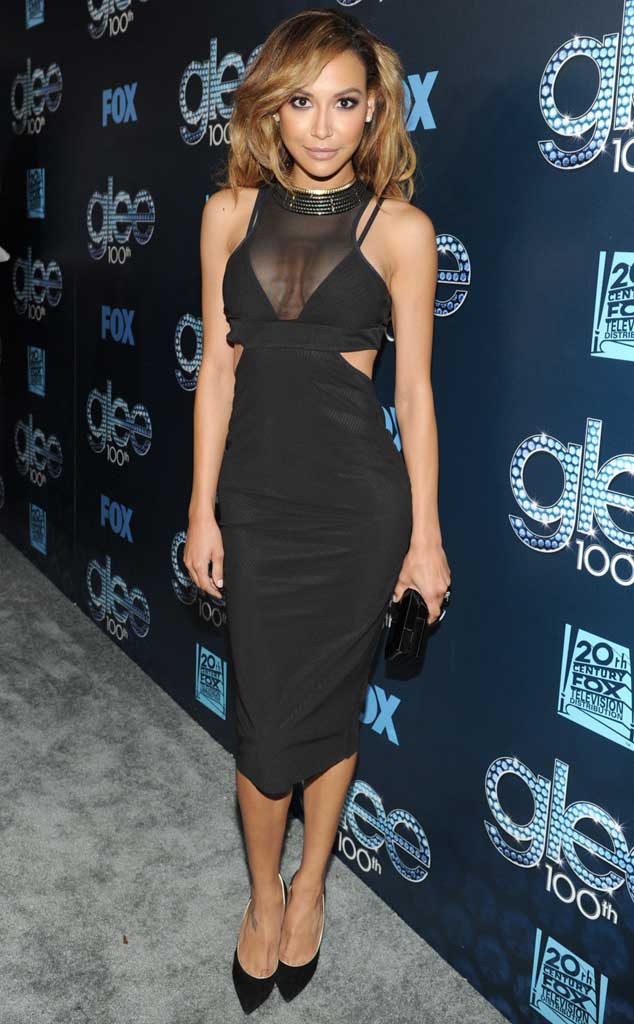 Frank Micelotta/FOX
Naya Rivera is not to be confused with Santana Lopez.
The Glee star unwittingly stirred up all sorts of speculation yesterday that her bodacious figure had undergone a recent enhancement after posting an extra-busty bikini photo in which her cleavage appears to have taken on a perky life of its own. (Her fiancé, Big Sean, is looking on appreciatively in the pic.)
But a source assures E! News that there is absolutely nothing to that speculation, that Rivera 100-percent did not get a boob job.
The only thing at work in that photo is a very padded bikini bra top, the insider adds.
Glee fans will remember, of course, that Rivera's cheerleader character, Santana, got a boob job so that more people would notice her—a move that got her booted to the bottom of the pyramid after Quinn calls out her "summer surgery."
But what Rivera is rocking in real life is real.
The brunette beauty stunned last night at the Glee 100th-episode gala in Hollywood in a tight black halter dress with side cutouts and a sheer neckline that allowed her natural assets to shine. Both she and Lea Michele opted for a version of the sexy peekaboo look.
Watch:
Naya Rivera Brings the Sexy to "Glee" Party