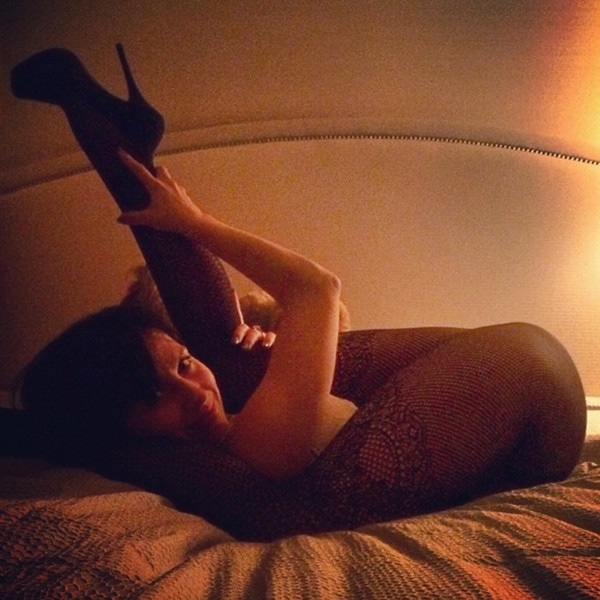 Instagram
Long legs, fishnets, high heels, and flexibility on fire!
Who knew yoga could be so sexy?
Hilaria Baldwin, obviously.
The yoga instructor married to controversial Hollywood bad-boy Alec Baldwin shared the suggestive shot on Instagram Wednesday as part of her pledge to post a yoga posture every day in 2014. And while she's oftentimes pictured lying on park benches, hardwood floors and more, this is the first time we've seen such a provocative pose.
In the risqué pic, she's laying on the bed in nothing but her hot hosiery with her seductive stems wrapped around her neck.
But before your mind goes completely in the gutter, you should know burlesque star Dita Von Teese was behind this titillating yoga move. Hilaria captioned the come-hither yoga position, "This #hilariaypd is inspired by @ditavonteese ...wait until you see what #yogapostureoftheday we did together! @extratv."
Later in the day she rolled out of bed, got upright and put some cuddly clothes on both herself and baby Carmen.
Dressed in a puffy jacket and stylish winter wear, Hilaria snapped a shot of the mother-daughter yoga team heading out for the day, writing "Costume change! And now I'm just a mama with a little baby bear."